Received an Elon Law/North Carolina Bar Association Pro Bono Award, 2022
Served as Vice President of Case Managers and Secretary of the Elon Law Innocence Project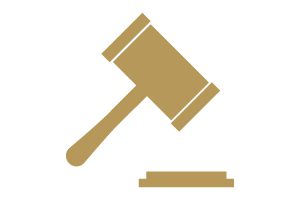 Intern, Forsyth County Public Defender's Office
Attorney Catherine E. Elbakidze
---
Catherine E. Elbakidze joined the Law Offices of James Scott Farrin in 2023 as a personal injury attorney who strives to act quickly and decisively when she sees injustice.
Catherine, or Katie to her friends, clients, and co-workers, was born in Atlanta, Georgia. She likes to quip that she is a "true Georgian" because her father, a diving coach who emigrated to the States for the 1996 Summer Olympics, was from the Republic of Georgia and her mother was from Atlanta.
Her family moved to Chattanooga, TN when she was young, and as the eldest of three children, she recalls always having strong opinions and never backing down from an argument. While her father was convinced that she should use her intellect and skills to be a doctor, she was open to other career choices as well – but she agreed with him that she wanted to help others. Katie's willingness to explore various options for learning and serving others has been evident throughout her life.
Exploring Her Options for Helping Those in Need
When Katie enrolled at Salem College in Winston-Salem, she initially considered pursuing a medical career, so she majored in Biology. But she didn't stop there. Eager to expand her knowledge base and career opportunities, she took on a second major in Communication, and graduated summa cum laude in this study area.
Directing her attention to more than one topic, and doing well in both, is a recurring theme with Katie.
As a volunteer at the Wake Forest Brenner's Children's Behavioral Health unit during her sophomore year, Katie recognized that there was a need for legal solutions for many of the patients' complicated legal matters. This experience led her to seek an internship at the Forsyth County Public Defender's Office where she assisted indigent citizens through official document explanation and completion, conducted legal research, drafted documents, and interviewed clients in jail for pre-trial assessments.
Not Afraid to Pivot
Katie was drawn to how the legal system could help individuals in need, and she decided to pursue policy reform so she could help advance this cause after college. She applied to the distinguished College to Congress (C2C) fellowship program which pairs high-performing students and graduates with mentors and prepares them for a career in public service. She also applied to several law schools, as well.
After multiple rounds of interviews, Katie received an offer from C2C, but as the COVID-19 pandemic hit and the in-person aspect of the fellowship program diminished, she decided to pursue law school instead.
Committed to Law
Katie went to Elon University School of Law where she was actively involved in the Elon Innocence Project, which works for criminal justice system reform. She served as a Vice President of Case Managers and Secretary and received an Elon Law/North Carolina Bar Association Pro Bono Award for her time and effort with the program. Ever mindful about giving back to the community, Katie also volunteered as a Judge for the Guilford County Teen Court.
During the summers of law school, Katie interned at the Law Offices of James Scott Farrin (JSF), where she immediately identified with the JSF culture and community. Partner and a co-lead of the firm's Personal Injury Department Michael Shepherd said, "Katie went through our Summer Associate program and impressed everyone who worked with her. She is smart, eager to learn, and willing to take on anything that is thrown at her."
Katie now works on Michael's team fighting for the rights of North Carolina car accident and personal injury victims. She has found a professional career and firm that helps her fulfill her desire to always help others, keeps her motivated, and feels like home.
"That feeling of helping somebody fight for what they deserve and are entitled to never gets old."
Outside of the office, Katie and her fiancé enjoy cooking and tending to the the non-human members of the household, a Great Pyrenes-Poodle mix named Winnie and rabbit named Harold. She also applies her management (and culinary) skills as Chair of the Kids in the Kitchen healthy eating project for the Junior League of Greensboro.