This page refers to How to File a Workers' Compensation Claim in North Carolina.
Since laws differ between states, if you are located in South Carolina, please click here.
How to File a Workers' Compensation Claim in North Carolina
Far too often people are injured or get sick at work – in the office, at a job site, and on the factory floor. In North Carolina, employers with three or more employees are generally required by law to carry insurance so that they can pay workers' compensation benefits (including medical treatment and lost wages) to their qualifying employees who get injured at work or develop an occupational disease.
But it is up to you, the employee, to file for these benefits, and you must do it accurately and within the prescribed timeframe. Claims are denied for many reasons – insufficient information, inaccurate paperwork, and missed deadlines to name a few. Below we will take you through each step, but we also encourage you to seek the assistance of an experienced workers' compensation attorney. And be sure to check out our workers' compensation glossary of terms.
Step #1 – Inform Your Employer of Your Injury or Illness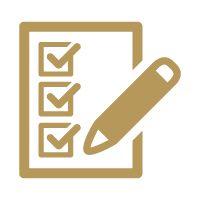 In North Carolina, the first step you should take after sustaining a workplace injury or illness is to inform your supervisor in writing as soon as possible and no later than 30 days after the accident or onset of illness.
Your employer is then responsible for filing an injury report Form 19 – Employer's Report of Employee's Injury or Occupational Disease to the Industrial Commission – with the North Carolina Industrial Commission (NCIC). Your employer should then give you a copy of the completed Form 19 along with a blank Form 18 — Notice of Accident to Employer and Claim of Employee, Representative, or Dependent.
Note: In North Carolina, your employer does not file a workers' comp claim for you.
Step #2 – Fill out and File Necessary Forms
Your next step is to complete Form 18,* file it with the NCIC, and provide a copy to your employer and/or your employer's insurance carrier — and keep a copy for your own records. The Form 18 should be filed within 30 days, and usually must be filed within two years of the injury. It is advisable to file the Form 18 as soon as possible after your injury or illness. The longer you wait, the more likely it can be that the insurance carrier will deny your claim.
*If you have been diagnosed with lung disease (asbestosis, silicosis, or byssinosis), fill out Form 18B – Claim by Employee, Representative, or Dependent for Benefits for Lung Disease – instead of Form 18. 
Email your completed forms to forms@ic.nc.gov. Ideally, in many cases you should have an experienced NC workers' compensation lawyer review the form to ensure that it has been accurately filled out before it is submitted.
Employer Responses to Workers' Comp Claims
You are typically entitled to a response from your employer within 30 days of receipt unless your employer has been granted an extension from the NCIC. Three different types of response you could receive:
Form 60— Employer's Admission of Employee's Right to Compensation, an acceptance of the claim which means your employer has agreed to pay your workers' comp benefits
Form 63— Notice to Employee of Payment without Prejudice, a provisional acceptance that the insurance carrier can later reverse
Form 61— Denial of NC Workers' Compensation Claims, a rejection of the claim which outlines the reasons for the denial
Tip: If you receive a Form 63, you are at risk of having needed benefits denied and should speak with an experienced North Carolina workers' compensation lawyer without delay.
Step #3 – Respond to a Denied Claim
If your claim is denied, you have the right to request a hearing by filing a Form 33 – Request That Claim Be Assigned for Hearing – with the NCIC. Filing a request for a hearing is not the same as filing a civil lawsuit. By requesting a hearing, you are not "suing" your employer; you are simply requesting that the NCIC make a formal decision about whether your employer and its insurance company are responsible for providing you workers' compensation benefits.
The Role of the North Carolina Industrial Commission
The North Carolina Industrial Commission (NCIC) administers the Workers' Compensation Act and
strives to ensure that all parties are treated fairly and equally in accordance with North Carolina state law. While state law sets the formulas that dictate how benefits can be paid and in what amount, understanding the formulas and dealing with a workers' comp claim can be very complicated.
The NCIC also maintains a list of mediators and generally requires that each case goes through a mediation conference prior to a formal hearing to see if the case can be resolved without its involvement. Formal hearings are held before a Deputy Commissioner and can be appealed to a panel of  Commissioners, then to the North Carolina Court of Appeals, and finally to the North Carolina Supreme Court. At the Law Offices of James Scott Farrin, we have a former NCIC Deputy Commissioner, Doug Berger, and a former NCIC Special Deputy Commissioner, Matt Harbin, on our Workers' Compensation team.
How Can Our Lawyers Help You File Your Workers' Comp Claim?
Several of our attorneys are NC State Bar Board Certified Specialists in Workers' Compensation Law, and they bring years of experience to our clients' workers' comp cases. If you have been injured on the job or have developed an occupational illness, we want you to focus on your health while we focus on taking control of your NC workers comp claim.
If your claim is denied, the lawyers at the Law Offices of James Scott Farrin understand the workers' comp appeals process in North Carolina and have experience helping clients overturn denied claims.1 Other ways our attorneys may be able to help you include reviewing the reasons for the denial and identifying evidence and information to support your claim. Call our office today at 1-866-900-7078 for a free evaluation of your workers' comp case.
Text Us