"I feel proud in representing 'the little guy' — our clients — and making sure their constitutional rights are being upheld."
- Brian Lagesse
Brian.Lagesse@farrin.com
North Carolina Land Title Association Member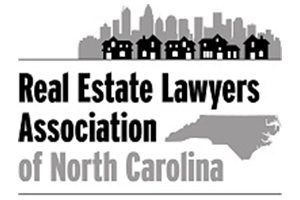 Real Estate Lawyers Association of North Carolina Member
Licensed to practice law in North Carolina
Attorney Brian Lagesse
---
Attorney Brian Lagesse (pronounced la-GUESS-see) joined the Law Offices of James Scott Farrin in 2020 as part of the firm's eminent domain practice, and is based in the Durham office.
He received his LL.M. from Duke University School of Law, his J.D. from Regent University School of Law, and his B.B.A. from Baylor University.
Brian's journey to the legal field took him through a few detours before he pursued law as a career. For about a year after graduating from Baylor, he was a project manager at one of the largest Department of Defense aerospace contractors. He had secret-level security clearance and oversaw the maintenance of U.S. Navy aircraft.
Working there, he felt like he was just another cog in the machine and that he wasn't helping anybody — except maybe helping the corporation make more money. He wanted to be in a career that made him feel fulfilled, that allowed him to help individuals. There was nothing personal about his job as a project manager, so he decided he would change course.
"When I asked myself what it was that I really wanted to do with my life and my talents, the answer I kept coming back to was to go into law. The way I think about problems and my analytical approach to problem-solving really lent itself well to the practice of the law," Brian said.
Before Brian joined the firm and the James Scott Farrin legal team in 2020, he served as the head of the NC Title Resolution Department at another law firm. There, he represented large financial institutions in complex real estate matters and negotiated on their behalf. In that position, he still felt like he wasn't really helping individuals.
Now, after joining the NC Eminent Domain team, he's found what he's sought.
"What really excites me about eminent domain as a practice area is that we get to go in and provide real help to individuals who may be getting taken advantage of by the NC Department of Transportation, whose job is to take your property and pay you as little as they can for it. I feel proud in representing 'the little guy' — our clients — and making sure their constitutional rights are being upheld."
Defending Your Fifth Amendment Right
Your rights are embedded in the Constitution, and Brian is ready to fight for it. After all, our Founding Fathers felt that the right to own and keep our property was so important that they put it alongside our rights to free speech, free exercise of religion, and protection from unfair criminal proceedings.
"Yes, the government can take your property, but the citizens — you — must be justly compensated for the taking, which was a pretty novel idea at the time. Without that crucial aspect, you wouldn't actually own your land, you would just be borrowing it from the government until they wanted it back. Because of the Fifth Amendment, you own your property and have the right to fight for just compensation. I'm honored to continue that good fight for you," said Brian.
Tough on Those Who Would Take Advantage of You
When you meet Brian, you will be greeted with a big smile and the feeling you've been friends for your entire life. But don't let his East Texas country boy's demeanor fool you. Brian was a champion at his school's intramural negotiation competition, and a two-year member of Law Review. He is a competitor at heart, whether he's in court for your case, or on the court, playing basketball with his friends. He brings his champion's mentality to every client he represents, and he is ready to fight for every dollar that you may be owed.
Read More
---
Former Workers' Compensation Client, Online Google Review
The Law Offices of James Scott Farrin treated me like family.
The Law Offices of James Scott Farrin treated me like family. They made me feel confident about my situation. I was always able to get in contact with whomever I needed. They are very professional and great with responding back. I would recommend anyone who's in need of a good team to work with them. 1
Former Workers' Compensation Client, Online Google Review
I would recommend ANY and EVERYONE
I would recommend ANY and EVERYONE who has unfortunately been injured at their job and been treated unfairly to give JSF a call immediately. I had a very unpopular case, and JSF stepped up to the plate and delivered. I'm beyond ecstatic about my outcome! 1
For legal reasons and client confidentiality, reviews have been slightly edited to remove identifying information and correct typos.