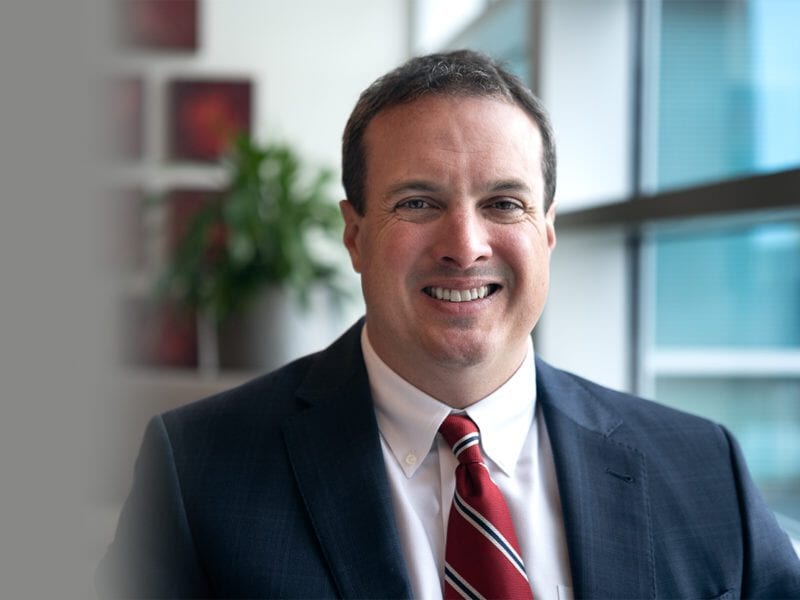 "The hard work that was instilled in me at an early age leads me to put in the extra effort to investigate an impact, make a request that could serve to mitigate damage to a property, and visit properties so that I can fully understand the needs of my clients."
- David Needham
david.needham@farrin.com
Licensed to practice law in North Carolina, Georgia, Florida, and Virginia
Won largest individual property award at the time for the Dominion Power Atlantic Coast Pipeline1
Started eminent domain and real estate closing practices from ground floor
Attorney David Needham
---
David Needham joined the NC Eminent Domain Law Firm, a division of the Law Offices of James Scott Farrin, in 2021 and handles eminent domain cases in both North Carolina and Georgia. David is licensed to practice law in the states of North Carolina, Georgia, Florida, and Virginia.
Experienced in Eminent Domain
Prior to coming to the Law Offices of James Scott Farrin, David was responsible for successfully managing an eight-state REO (Real Estate Owned) practice and representing banking institutions regarding their real property litigation issues. He brought with him 15 years of mediation and arbitration experience, as well as strong negotiation and relationship development skills. David acquired extensive experience negotiating pipeline takings against Fortune 500 utility companies and won one of the highest property owner payouts across the project in West Virginia, Virginia, and North Carolina (at the time) on a per-square-footage basis against Dominion Power on the Atlantic Coast Pipeline.1
Taking a Personal Interest and Making a Positive Impact
David has seen first-hand how his actions as an eminent domain attorney can positively impact families, their homes, and their livelihoods.
One couple he represented owned a farm with horses, goats, show dogs, and bees. When the utility company notified them that they were coming through with a pipeline, these farmers were rattled. David spent much time and effort working through the logistics and compensation issues of moving fencing and barns, as well as identifying future damages to the land.
The end result for the farmers? A settlement that was 33 times the initial offer.1 The best part of that result for David? Proof that he can make a difference, plus an on-going relationship with his clients.
"People just want to be treated fairly."
And David applies great attention to detail and determination to all his cases. In Georgia, he handled a smaller eminent domain taking in which the original offer was $25. Knowing that the case was important to his client, David diligently worked to increase the offer to $4,000…because everyone wants to be treated fairly.1
David was drawn to eminent domain law for many reasons. His prior work with real estate closings and real property litigation was mostly transactional in nature and left him wanting to serve people more directly. He enjoys the client-positive aspects of eminent domain and how he is able to help clients navigate what often are huge life events. He is motivated to take the time to really understand his clients' needs because he enjoys trying to make property owners whole again.
"Eminent domain is very client-focused and case-specific because every property is different and everything a client brings into the case is important and exclusive to that client. I help people separate the real and valued emotional aspects of their cases."
After relocating from Chicago at an early age, David grew up in Durham, North Carolina. He earned his undergraduate degree in Political Science and Criminal Justice from Indiana University and his J.D. from Texas A&M University School of Law, but he returned to the Southeast soon after.
David is also committed to making a positive impact in his community, working with the Together We Can nonprofit as well as with various Edenton Street UMC efforts. An active and involved father, he and his wife have two daughters and one son.
Read More
---
Former Car Crash Client, Online Google Review
The workers at JSF are AMAZING!
The workers at JSF are AMAZING! They keep you updated on everything going on with your case, and they answer any questions that you might have. They are very friendly and open people to work with. I will be recommending people to them in the future. 1
Former Automobile Accident Client, Online Google Review
I love the staff at James Scott Farrin.
I love the staff at James Scott Farrin. They are organized, nice, [and] friendly, and they seem to be very family-oriented. I've just recently referred another client to them because I know they will take care of her. 1
For legal reasons and client confidentiality, reviews have been slightly edited to remove identifying information and correct typos.