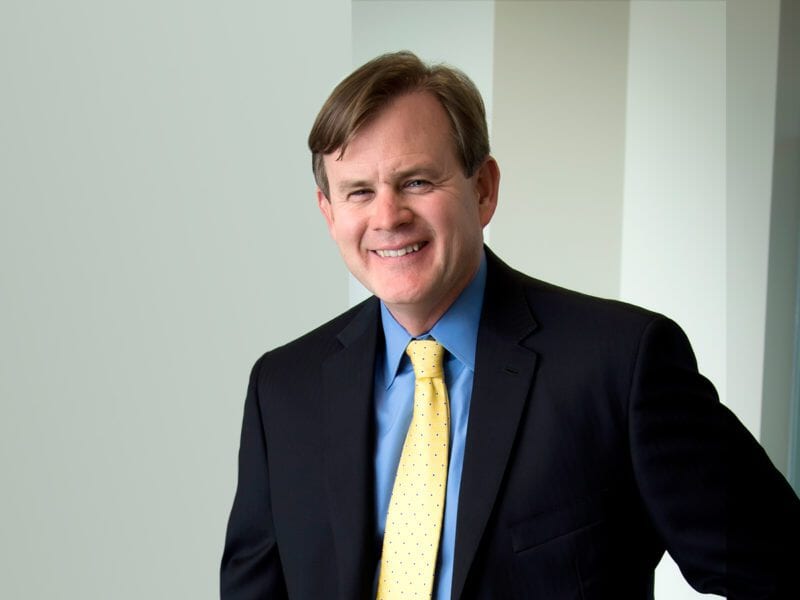 "Our greatest satisfaction comes from making a difference in the lives of our clients."
- James S. Farrin
james.farrin@farrin.com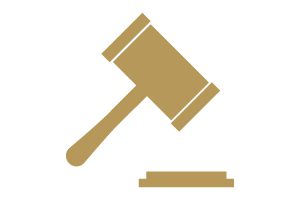 Leading role in historic civil rights case which culminated in $1.25 billion settlement1
Founder, CEO, and President of the Law Offices of James Scott Farrin
Named to "Top 100 Trial Lawyers"4 list by National Trial Lawyers, 2013-2023
Attorney James S. Farrin (President and CEO)
---
James S. Farrin founded the Law Offices of James Scott Farrin and serves as its President. He is known in the legal industry for leveraging business principles to try to provide the highest quality legal services possible for his firm's clients. And it's working – since opening our doors in 1997, we've recovered more than $1.6 billion1 in total compensation for 60,000+ injured people.
Establishing Roots in Durham
Jim is the oldest of five children, and his family lived in 10 countries over 17 years as his father worked and travelled for Colgate-Palmolive and other global brands. While Jim's life revolved around family wherever they were, he always longed to return to the United States.
This wish became a reality, and he spent the last two years of high school at Phillips Exeter Academy in New Hampshire before attending Trinity College in Connecticut, where he distinguished himself academically as a philosophy major and member of Phi Beta Kappa.
Jim first moved to Durham to attend Duke Law School. After graduating with honors, he left North Carolina to start his law career on the West Coast. After a few years, he returned to the Bull City looking for a legal path with more meaning, and within two years he started the Law Offices of James Scott Farrin.
"I have found an area of law that gives me a chance to connect with people and make a real difference in their lives."
Expanding to Help More
Jim is always looking for ways to increase the firm's impact. When he launched the firm in 1997, he had one paralegal and big dreams to help as many people as possible with their personal injury cases.
After becoming one of the largest firms in North Carolina, he expanded the firm into South Carolina and has added workers' compensation, Social Security Disability, complex litigation, whistleblower, and civil rights practices, in addition to eminent domain practices in Georgia and North Carolina.
He approaches the legal profession as a business entrepreneur and always keeps the clients' needs front and center. Jim relies on facts when making business decisions and recognizes the benefits of streamlining operations. His emphasis on efficiency and productivity is all about putting clients first and trying to fulfill his goal of providing exceptional representation – one client at a time.
"I wanted to build a genuinely great business that does genuinely great work for our clients. Not relying on hype, but actually walking the walk." 
Helping Lead One of the Largest Civil Rights Cases in U.S. History
Jim played a principal role in one of the largest civil rights cases in United States history: In re Black Farmers Discrimination Litigation. The case dealt with the U.S. Department of Agriculture's discrimination against Black farmers who alleged that they were unfairly denied credit and other assistance.
When Jim was asked to manage logistics and reach out to these hard-working farmers in a new class action, he knew it was too important of a cause to pass on. Jim served as class counsel and as a member of the plaintiffs' steering committee in the Black farmers discrimination case, underwriting much of the case himself by borrowing millions of dollars.
Jim's team built its own case management system and processes that enabled lawyers to meet in person with nearly 22,000 farmers in six months, across 23 states and Washington DC. This later became a commercially available new case management system for other law firms. Thanks in large part to the hurdles Jim and the firm overcame, the class action suit settled for $1.25 billion, resulting in compensation for over 15,700 Black farmers.3
Establishing the JSF Way
Jim is very deliberate about who he hires to work at the Law Offices of James Scott Farrin because he wants the firm to reflect the community it serves. In addition to wanting high achievers who are motivated to help others, he looks for people who have character and strong values. He's even identified 24 behaviors (JSF Ways) that define how his team should work together and with clients.
"I truly believe that running an organized, quality organization allows us to fulfill our mission by serving clients better."
Earning Well-Deserved Recognition
While Jim's legal work has earned him membership in the Million Dollar Advocates Forum,4 he also serves the legal community as a member of the American Association for Justice's Leaders Forum, the North Carolina Advocates for Justice, the Public Justice Foundation, and the North Carolina Bar Association, as well as several other legal and advocacy organizations.
In 2021 and 2022, Business North Carolina honored Jim on its "Power List."6 He was among the 38 lawyers (of the then-29,000 attorneys licensed to practice in the state) named in this one-of-a-kind report highlighting the state's most influential leaders.
Jim was also honored with a 2011 Citation of Excellence Ebbie Award from the North Carolina Advocates for Justice and has been listed on the National Trial Lawyers "Top 100 Trial Lawyers" list from 2013 to 2023.4
Jim can be seen around Durham cheering on the Duke Blue Devils at Cameron Indoor Arena and the Durham Bulls at Durham Bulls Athletic Park. Jim has two daughters, a stepdaughter, and a stepson, and he and his wife Robin enjoy spending time at the coast with family and friends.
Read More
---
Former Personal Injury Client, Online Google Review
They helped us understand what was going on
They helped us understand what was going on, what was needed, [and] what we would do next. They checked in on us to make sure we were okay and that everything was going great outside of just working on the case. 1
Former Automobile Accident Client, Online Google Review
I love the staff at James Scott Farrin.
I love the staff at James Scott Farrin. They are organized, nice, [and] friendly, and they seem to be very family-oriented. I've just recently referred another client to them because I know they will take care of her. 1
For legal reasons and client confidentiality, reviews have been slightly edited to remove identifying information and correct typos.
7 Each case is unique and must be evaluated on its own merits. Prior results do not guarantee a similar outcome. In re Black Farmers Discrimination Litigation, the Law Offices of James Scott Farrin led a team of firms to recover $1.25 billion for Black farmers from the U. S. government for discrimination.