"I want to do the right thing no matter what the consequences are. I always choose the high road."
- Krystal Nethken
krystal.nethken@farrin.com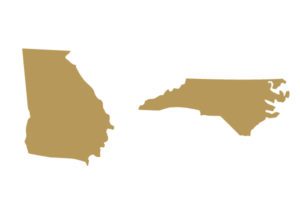 Licensed to practice law in North Carolina and Georgia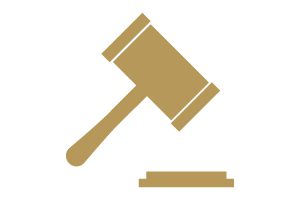 Experienced in criminal prosecution, criminal and civil defense, and civil litigation
Has been practicing law for 18+ years
Attorney Krystal Nethken
---
Krystal Nethken is a personal injury attorney at the Law Offices of James Scott Farrin with 18+ years of legal practice experience.
Upon graduating from law school, Krystal prosecuted criminals as an Assistant District Attorney for six years, first in Iredell County and then in Cabarrus County. She then opened her own criminal and civil defense firm and practiced in her hometown of Mooresville for the next four years. In 2013, Krystal became a managing attorney at a Charlotte civil litigation firm, and in 2017 she became general counsel at a corporation, overseeing all its suits and counter suits.
"Her years of experience as a prosecutor and then as a civil litigator make her particularly well suited to advocate for our clients."  — Partner J. Brett Davis
At the Law Offices of James Scott Farrin, Krystal applies her considerable legal experience working with her clients to try to discover the information needed to strategically support their cases. And she sees firsthand how important this work can be.
Connecting With People
One of the main reasons that Krystal became a lawyer was to make a difference in people's lives. Early in her career as an Assistant District Attorney, she dealt directly with victims and their family members and was able to connect with them as she prosecuted their cases and fought for justice. Then, as a criminal defense attorney, her client interactions took on a different aspect and became more about earning the trust and respect of her clients. Later, as a civil litigator, she felt far removed from her clients.
"I missed being able to help people and having a positive impact on clients' lives."
At the firm, Krystal is one of the first attorneys clients may speak with. She uses her skills and ample experience in the pre-litigation stage of their cases as she helps them on their legal journey.
At Home in North Carolina
Krystal lives with her family in Mooresville, not far from where she grew up. When she was a young child, her parents decided to move outside the city limits of Charlotte — preferring the school system there and the more rural lifestyle.
From an early age, Krystal knew that she wanted to be a lawyer, and she has never wavered in her commitment to this career path. She has shared her passion for the law with others, volunteering at Teen Court in Cabarrus County and training officers on how to testify in court at Mitchell Community College. As a native of North Carolina, Krystal is dedicated to fighting to protect the rights of her fellow North Carolinians.
She met her husband, Michael, more than 16 years ago when he was a probation officer on one of her cases, and they have one daughter, Alexis. The family enjoys attending hockey games on the weekends and caring for a house full of pets. Krystal is an active member of her church, and she and Alexis give back to the community each year as volunteers for Operation Christmas Child.
Read More
---
Former Car Crash Client, Online Google Review
The workers at JSF are AMAZING!
The workers at JSF are AMAZING! They keep you updated on everything going on with your case, and they answer any questions that you might have. They are very friendly and open people to work with. I will be recommending people to them in the future. 1
Former Automobile Accident Client, Online Google Review
I love the staff at James Scott Farrin.
I love the staff at James Scott Farrin. They are organized, nice, [and] friendly, and they seem to be very family-oriented. I've just recently referred another client to them because I know they will take care of her. 1
For legal reasons and client confidentiality, reviews have been slightly edited to remove identifying information and correct typos.