"In civil cases, we help people who are victims of sudden, unexpected, and impactful changes in their lives — and may not have anywhere else to go, other than a lawyer, to help them pursue some form of justice." 
- Paul R. Dickinson, Jr.
paul.dickinson@farrin.com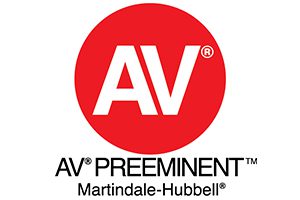 Received Martindale-Hubbell AV Preeminent Rating,4 2011
Named a "Super Lawyer"3 by Super Lawyers magazine, 2006 and 2016-2020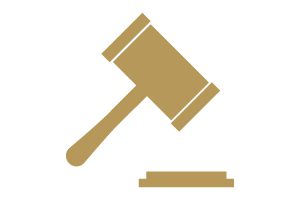 Represented civilian victims in the Blackwater Massacre case
Attorney Paul R. Dickinson, Jr. (Partner)
---
Trial attorney Paul R. Dickinson, Jr. has tried cases that few attorneys have had the opportunity, or the desire, to handle. He is passionate about doing his job well for his clients.
"Many of my clients have said they didn't know who to turn to after they were injured, or how to try to hold someone accountable for what they did — that's why we do what we do."
The Judge That Inspired Him to Pursue Law
Growing up in Florida, Paul had no idea he would eventually go to law school. He earned his degree in Finance at the University of South Florida, but he ended up working in a sales position after college that he did not enjoy.
Paul frequently ran into former Florida Appellate Court Judge E.J. Salcines who always told him he would make a good lawyer. Judge Salcines went to South Texas College of Law in Houston and encouraged Paul to apply there because he said it had a reputation for creating excellent litigators. Fortunately, Paul listened to the judge and later discovered his talent and love for advocacy while there.
Getting His Foot in the Door
Paul started his legal career doing defense work in personal injury cases, so his clients were often big businesses or corporations. He knew he wanted to be a litigator who went to trial, and he positioned himself to achieve this goal.
"I got my start working for insurance companies in Houston. I intentionally chose to apply to law firms that focused on litigation because I had zero desire to do any other kind of law. Litigation is what drew me into the legal industry."
Paul immediately started working on complex trucking, products liability, and wrongful death cases with a senior partner. By his first trial, Paul was the lead — and only — attorney representing his client. And he was ready.
In 1993, Paul and his family moved to Charlotte, and his career took off. He primarily worked in the plaintiffs' personal injury field, and he obtained jury verdicts in excess of a million dollars in both federal and state court.1 He also settled many more cases before they went to trial — many of those also for over a million dollars.1,*
Fellow James Scott Farrin litigation attorney Gary Jackson, who has known Paul for 25+ years, said, "I have watched Paul grow from a fledging young attorney to a skillful and tenacious trial lawyer. Through his relentless commitment to achieving justice for ordinary people, he has earned a reputation within the legal community as a formidable advocate and powerful adversary."
The Blackwater Shooting
Despite the many important cases Paul has handled in his 30+ years practicing law, one in particular stands out – the Blackwater Massacre case. Paul represented the civilian victims and families of those who were injured or killed at the hands of Blackwater private military contractors in Nisour Square in Baghdad, Iraq on September 16, 2007.
"We ended up representing 3 of those who were shot but initially survived, plus 3 families of those who had been killed in the Blackwater Massacre. I was in charge of the victims' civil law claims. That included the personal injury cases for those who survived and wrongful death cases for the families of those who were killed."
The case was extremely complicated, yet Paul remained dedicated to his clients – attending 3 a.m. video calls with the victims' families in Baghdad and cutting through extensive red tape to get medical records and important documents translated.1 The case received extensive media coverage, and Paul was interviewed by the New York Times, The Wall Street Journal, The Nation, "Democracy Now!" and numerous local press outlets, plus French and German TV.
"I felt like we were doing something important in getting some justice for these families. My job was to show that what the Blackwater men did was wrong. I'm proud we were able to do that for these people."1
The Key to Handling Personal Injury Claims
Trials are about preparation, and Paul knows that hard work and preparation are essential for success. Paul also believes that it is essential to cultivate relationships of trust with his clients.
"I think that great representation starts with a solid personal relationship and a two-way trust between the attorney and the client, especially in a personal injury case where there have been these sudden, traumatic, life-changing events in people's lives. What drives me every day is the knowledge that these people are counting on me."
Time Off
Paul and his wife live in their (now) empty nest in Charlotte with their furry companions, Baxter and Daisy. They enjoy their time away from work traveling or relaxing on North Carolina's Lake James.
Read More
---
Former Auto Accident Client, Online Google Review
I love James Scott Farrin.
I love James Scott Farrin. I was treated like family. Everyone was loving, understanding, compassionate, and warm. Thank you, Mr. Paul, Mrs. Ann, and Danielle. 1
Former Car Accident Client, Online Google Review
It was such a great experience working with James Scott Farrin.
It was such a great experience working with James Scott Farrin. I always thought working with lawyers would be a hassle. James Scott Farrin handled everything. They checked on me during the entire process, and they still reach out to make sure everything is going [well]. 1
For legal reasons and client confidentiality, reviews have been slightly edited to remove identifying information and correct typos.
*Some cases handled prior to joining James Scott Farrin.