"I derive great pleasure in assisting clients through challenging times. By providing our clients with the proper information they need, they are then able to make well-informed decisions about their case."
- Rick Fleming
Rick.Fleming@farrin.com
Vice President & President Elect of NOSSCR
North Carolina State Bar Board Certified Specialist – Social Security Disability Law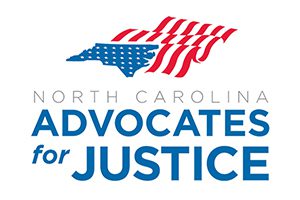 Recipient of multiple NCAJ Order of Service Awards
Attorney Rick Fleming (Partner)
---
Rick Fleming joined the Law Offices of James Scott Farrin in 2002. He became a Partner at the firm in 2008 and currently heads the Social Security Disability Department. He is admitted to practice before the Supreme Court of the United States, as well as the U.S .District Court for the Eastern and Middle District of North Carolina and the U.S. Court of Appeals for the Fourth Circuit.
Rick's path to law was not a straightforward one. He went to a small college in Michigan that focused on experiential learning and international education with an emphasis on internships and study abroad experiences. As a Hispanic Literature and Philosophy major, Rick took advantage of the international opportunities to perform his student teaching at the Colegio Americano de Guatemala in Guatemala City and studied at the Universidad San Francisco de Quito in Quito, Ecuador.
Rick graduated and entered a Ph.D. program in Hispanic Literature at the University of North Carolina at Chapel Hill. He then moved into university administration to coordinate the UNC in Sevilla study abroad program for 3 years before becoming the Associate Director of UNC's Study Abroad Program. In this position, Rick interacted often with University Counsel on risk management and insurance issues, and as a result, he decided to apply to law school.
Hard-working and determined, Rick continued to work full-time while earning his J.D at North Carolina Central University School of Law. Upon graduation, he accepted a position as an associate at a Social Security Disability (SSD) law firm where he was introduced to the plight of hard-working people whose lives change dramatically when disability strikes.
"I chose SSD because it is direct advocacy for those who are most in need." 
Rick has committed his time and attention to advocating for the disabled, their attorneys, and the adjudicators involved in the Social Security Disability system. He is a North Carolina State Bar Board Certified Specialist in Social Security Disability law, and he has a distinguished history of serving the National Organization of Social Security Claimants' Representatives (NOSSCR), a dedicated Bar association for those who represent the disabled for Social Security Disability benefits.
Following his tenure as NOSSCR's Secretary in 2020, Rick became the organization's Treasurer in 2021 and its Vice President in 2023. He concurrently serves as the Fourth and D.C. Circuits Representative, a member of the Board of Directors, Treasurer and Secretary of the NOSSCR Foundation, and a member of NOSSCR's PAC.
He will begin his tenure as NOSSCR's President in January 2024.
Rick is a past chair of the NC State Bar's Social Security Disability Law Specialty Committee, which drafts and grades the exams for those who wish to become Board Certified in Social Security Disability Law. He is also a Past Chair of the Disability Advocacy Section for the North Carolina Advocates for Justice (2010-2011) and former member of the organization's Board of Governors (2010-2011). He has received multiple Order of Service awards from the NCAJ and is active in the organization's Disability Advocacy Section.
Rick is fluent in Spanish and takes pride in representing many injured people in the community. He has discussed legal topics at various Hispanic events and on several local radio programs.
"Helping hard working people, who through no fault of their own, are facing incredible health challenges and financial difficulties, try to achieve some level of stability feeds me and gives me hope in our ability as a society to look out for each other." 
Read More
---
Online Judy's Book Review
I am so glad that I chose
I am so glad that I chose to contact the Law Firm of James Scott Farrin to handle my disability claim. I am more than satisfied with the services that I received.1 I was treated with dignity and respect at all times. 1
Former Social Security Disability Client, Online BBB Review
I was referred to Mr. Rick Fleming
I was referred to Mr. Rick Fleming for my Social Security Disability case by another attorney I knew, and I couldn't have been happier. From the initial appointment with their office in Fayetteville, James Scott Farrin, Rick, and his paralegal Amy Casey have been nothing but outstanding to work with. 1
For legal reasons and client confidentiality, reviews have been slightly edited to remove identifying information and correct typos.
* Denotes Inactive Member