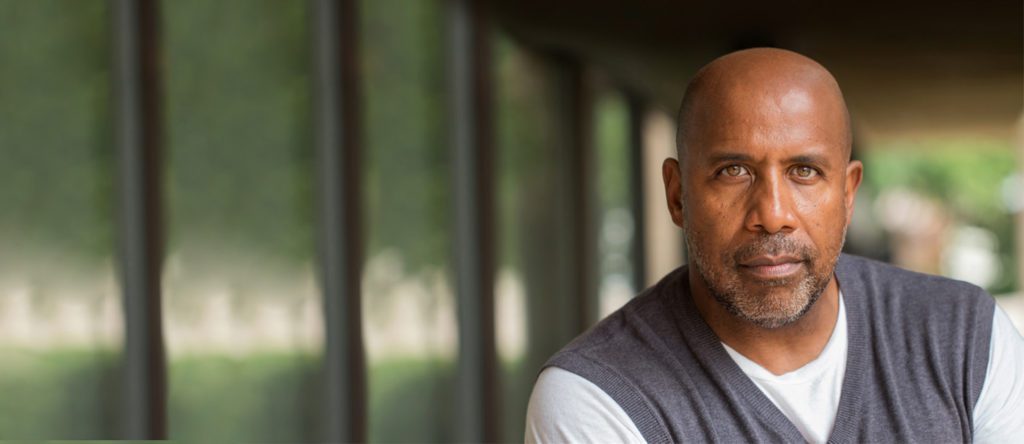 Meet Michael P.
Here is how the future of an ordinary hard-working husband and father of two, could potentially have had a very different outcome had he not contacted the Law Offices of James Scott Farrin when he did.
Cases or matters referenced do not represent the law firm's entire record. Each case is unique and must be evaluated on its own merits. The outcome of a particular case cannot be predicated upon a lawyer's or law firm's past results. Images used do not represent actual events or client.
Fight for Life Leads to Fight With the Insurance Company1
One minute Michael P. was driving home from work in icy road conditions. The next, strangers were frantically loading him into an ambulance. Emergency first responders wanted to Life Flight Michael to a hospital because he had lost so much blood, but icy weather had grounded all flights.
Michael coded in the ambulance.
Here is how the future of an ordinary hard-working husband and father of two, could potentially have had a very different outcome had he not contacted the Law Offices of James Scott Farrin when he did.
Routine Day Turns Into Fight For Life
Like most people, Michael's day started out routinely. He woke up, dressed, ate breakfast. Kissed his wife and kids goodbye, and drove his usual short commute to the office. While at work, it began to sleet, so Michael and his colleagues got in their cars to drive home before the roads got too bad.
Michael remembers the sense of urgency to get his colleagues out of the office to go home. "I made sure everybody was heading out the door. I got in the car, started to go home. [I was] driving down the road, and… a car came across and hit me head on."
Michael sustained multiple serious injuries, was bleeding profusely, and trapped inside his car. An ambulance arrived on the scene.
"Next thing I remember, I woke up. I was trapped in the car, and it was just chaos from there on," said Michael. He couldn't see his legs because the dash was on top of them. He had to hold his jaw to talk because it was shattered, and he was leaning half way out the car door.
It took the first responders 15 minutes to cut Michael out of his car. When the ambulance was finally on its way to the hospital, Michael had lost so much blood that he coded on the way.
Thankfully, Michael was able to be revived at the hospital, but he remained in intensive care for about five days. His jaw was crushed in 25 places and both jawbones were dislocated. He had a torn palette, missing teeth, a lacerated tongue and bottom lip, a broken forearm, a broken leg, shattered ankle, a foot that was jammed up into his tibia, a dislocated hip with a chipped bone, and knee lacerations.
Michael's injuries required several surgeries and he had to be put on a ventilator and subsequently given a tracheotomy to breathe.
Fighting Insurance While Fighting to Heal
Eventually Michael began to heal while in the hospital. As he did, the reality of his medical expenses, which approached the mid-six-figure range, began to sink in. He knew that the at-fault driver carried the bare minimum coverage of only $30,000. Michael began to despair.
"I'm sitting [in the hospital and] all I'm thinking is…'These medical bills are going to be unbelievable.'…" So Michael did what most of us would do when we want answers about insurance. He called the insurance company."
"You're calling them and you can't really get the answers you want. …You get a bill, they don't answer your questions. …It makes you scared because you're not getting answers. …And then they called me up and said, 'We're just checking up on you.' I said, 'Well, what can we do to make this proceed along?' 'I really don't know. We'll have to get that [answer from] somebody else.' And I never heard from them again!"
Like many of our clients, Michael was unwittingly thrust into the uncharted territory of insurance tactics – known in our industry as delay, deny, and defend. And like many of our clients, Michael was dismayed when he began to realize that the insurance company was not necessarily on his side. As Michael lay in that hospital bed with wires holding his jaw together, 15 screws in his foot, plates in one leg (which was in traction), and breathing through a trach tube, he knew he was in for the fight of his life.
That fight would be against the insurance company.
"Help From Someone That Knows What They Are Doing"
Michael needed help from someone that he felt might know how to advocate for him with the insurance company. "I just said, 'This is going to be a mess. We need to call somebody.' And that's when we got in touch with James Scott Farrin."
Michael never imagined he would need a car accident attorney. Few people do. He had seen the James Scott Farrin ads on TV, so he contacted us. Michael's wife made that initial call. They decided to hire us because they felt comfortable talking to our representatives over the phone and felt like we would try to look out for their best interests.
"They sent somebody…to the hospital room and he answered all the questions," Michael said. "…And then James Scott Farrin got everything rolling from there. Boom, boom, boom. Everything happened. Took care of everything."
Finally Michael was able to breathe a sigh of relief. When you're in an accident, you're in enough stress. …They…took care of it and took the stress out of it. …It was just so smooth."
"They Just Handled It and Kept Us Posted"
Michael's wife said, "If we had questions, we would call James Scott Farrin. They would tell us exactly what to do…[and] what not to do. …What made it so great was you get [something] about the accident or a bill from the hospital, and…you call them, 'Don't worry about it. Just push it off to the side, we'll take care of it.' We're like, 'Great!'"
Michael said, "It was probably one of the best experiences we've had in a bad situation. …We didn't have to worry about the hospital bills, any legality with the case. They just handled it and kept us posted. We could just worry about getting better, healing, and trying to get back to work."
"I would recommend James Scott Farrin because they made us feel like they were part of the family. They took all the pressure off of us, and we didn't have to worry about anything after the accident," Michael said.
This is what makes our day. If there's one thing we have learned in the 20 years we have been advocating for injured victims, it is that they don't like surprises. That is why our lawyers and paralegals go to great lengths to guide clients through the process, answer their questions, and keep them as informed as possible at every step of the way. We try hard to keep surprises to a minimum.
Back to Top