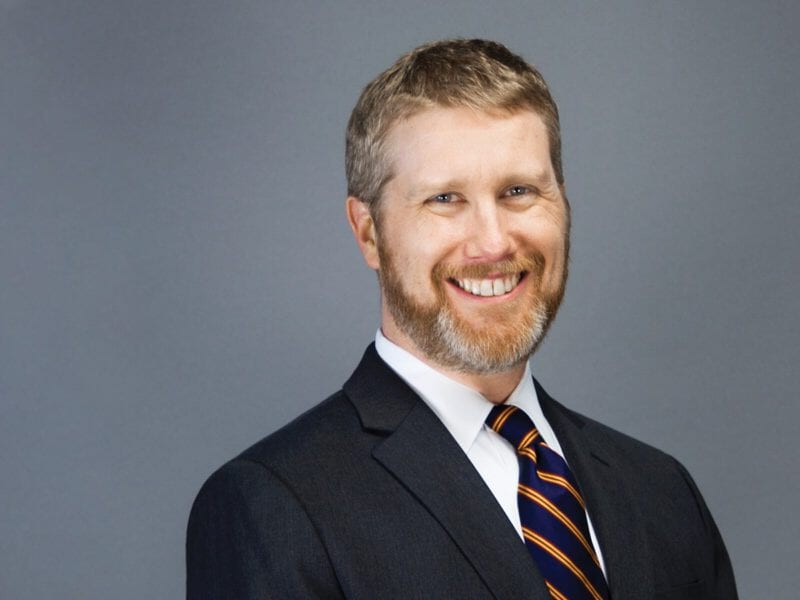 "I'm inclined to cheer for the underdog, and helping people try to get a fair shake from their employers' insurance companies jibes with that. The big guys have plenty of power and influence, and it's an important matter of fairness to strike a blow for the little guy."
- Michael F. Roessler
michael.roessler@farrin.com
Named to "Best Lawyers"3 list for Workers' Compensation by Best Lawyers, 2022 – 2023
Licensed to practice law in North Carolina and South Carolina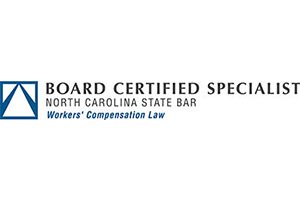 North Carolina State Bar Board Certified Specialist – Workers' Compensation Law
Attorney Michael F. Roessler (Partner)
---
Michael Roessler is a Partner of the Law Offices of James Scott Farrin. He joined the firm in 2015, handling workers' compensation cases and is a North Carolina Board Certified Specialist in Workers' Compensation law. Prior to joining the firm, he represented personal injury and workers' compensation clients for more than five years. He has served as an adjunct professor of Political Science at Queens University of Charlotte, where he taught various pre-law classes.
Michael earned his J.D., with honors, from the University of North Carolina School of Law at Chapel Hill and a B.A. from Queens University of Charlotte, where he double majored in History and Political Science.
In law school, Michael received numerous awards and honors. He was selected to join both regional and national Holderness Moot Court teams and the Broun National Trial Team, where he and his team were national quarterfinalists.
Originally he set out to pursue a journalism career. He wrote multiple news articles and opinion columns for the Mooresville Tribune (NC) and the Independent Tribune (Concord-Kannapolis, NC). However, after befriending some local attorneys who were advocating for the more marginalized members of his community, he realized his passion lay with those members of society. Soon after, Michael enrolled in law school and became an attorney in an effort to help advocate for those individuals' rights.
"I'm inclined to cheer for the underdog, and helping people try to get a fair shake from their employers' insurance companies jibes with that. The big guys have plenty of power and influence, and it's an important matter of fairness to strike a blow for the little guy."
"My clients are everyday, ordinary people who are trying to work hard, support themselves and their families, and play by the rules. But something went wrong, and so they've come to us for empathy, guidance, and advocacy. Empathy requires us to understand our clients' situation. Guidance requires us to explain the 'lay of the land' to them in light of their situation. And advocacy requires that we fight for them to help try to ensure their workplace injury disrupts their lives as little as possible."
Michael often combines his passions for writing and law by contributing pieces to legal publications such as the North Carolina Law Review, the Charlotte Law Review, and the Southwestern Law Review. He served as an editor for the 86th volume of the North Carolina Law Review and co-authored a chapter on disbursing funds in the 2015 edition of Personal Injury Practice in North Carolina.
Michael is a member of the North Carolina Advocates for Justice and was named to Best Lawyers in America's "Best Lawyers" list for Workers' Compensation Law – Claimants in 2022 and 2023.4
Read More
---
Former Workers' Compensation Client, Online Facebook Review
They worked with me on getting everything
They worked with me on getting everything set up as far as physical therapy, surgeon, and work conditioning. I am very thankful to Mr. Roessler and Bridget Vazques Bennett … I would recommend the Law Offices of James Scott Farrin to any of my friends here in North Carolina. 1
Former Workers' Compensation Client, Online Google Review
Great job on my case! Anytime I had a question or concern, I'd email Ms. Richardson or Mr. Roessler, and they'd respond within 24 hours. They took the stressful part, so I could focus on getting better! … Thanks so much! 1
For legal reasons and client confidentiality, reviews have been slightly edited to remove identifying information and correct typos.