"I find it very incredibly rewarding to help clients try to make the best of a bad situation."
- Walter McBrayer Wood
walter.wood@farrin.com
Named a "Rising Star"3 by Super Lawyers 2012-2013 (in NC) & 2014-2016 (in SC)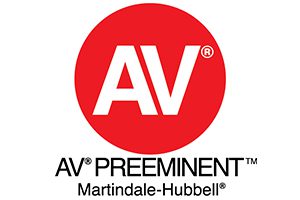 Received Martindale-Hubbell AV Preeminent Rating,4 2012
Public Justice Foundation Member
Attorney Walter McBrayer Wood (Partner)
---
Walt Wood joined the Personal Injury Department at the Law Offices of James Scott Farrin in 2017. He has more than 17 years of experience practicing law and is a detailed, conscientious, and determined attorney who considers it an honor to help clients. He is a Partner of the firm and the head of our expansion in South Carolina.
"I've always had an interest in helping people 'level the playing field.' For many years now, I've been helping individuals, families, and businesses try to make the most of trying circumstances. It is a great feeling when you know you've made a real difference in a client's life, whether it is , a wrongful death case, or a traffic collision case, or an investment fraud case. There is much meaning in the work we do."
Recognized by His Peers
Walt has the rare distinction of being named to the Super Lawyers "Rising Stars" list in two states.4 In 2012 and 2013 he was a North Carolina Super Lawyers "Rising Star," and in 2014, 2015, and 2016, a South Carolina Super Lawyers "Rising Star."4 He also has an "AV Preeminent" Martindale-Hubbell Peer Review Rating – their highest ranking a lawyer can attain by peers.4
An Engaged Advocate for Justice
Walt advocates to strengthen the justice system as a member of the American Association for Justice, the South Carolina Association for Justice, the North Carolina Advocates for Justice, the Public Justice Foundation, and the National Association of Consumer Advocates. At the firm, he is described as an attorney who "genuinely cares about his clients" and is "able to handle virtually any type of case, no matter how complicated or what the subject is."
Rising to the Need
Walt's "can-do attitude" is ever-present and has been put to the test often. Whether he's volunteering to cover out-of-state depositions for a peer or to relocate to a different state to build a practice for the firm, Walt is often the first to offer his assistance. And his willingness to step up and help others in need and his empathy extends to his clients.
Splitting Time Between the Carolinas
Walt was born in Greenville County, South Carolina where generations of his family had settled, going back to the early 1800s. He spent most of his childhood in Miami, Florida and returned to the Carolinas to earn a B.A. in biology and political science from the University of North Carolina at Chapel Hill. He enjoyed studying history, politics, and society and decided to go to law school to acquire the "tools to help people." Believing that a legal education adds to one's understanding of how society works and can be used to make positive change, he obtained his law degree from Duke University School of Law.
He crossed the border between North and South Carolina several times throughout his career, and in 2020, he returned to his hometown. He has enjoyed rediscovering Greenville and witnessing its transformation into a "jewel of the South." In addition to being a CrossFit training enthusiast, Walt enjoys hiking the nearby mountain trails and the live music scenes of the Carolinas.
Read More
---
Online Google Review
Attorney Walter Wood with his paralegals
Attorney Walter [Wood] with his paralegals, Leslie and Tifany, made me feel informed and in control from day one. And that really made a difference in the way I felt and saw the whole process. Thank you guys; you are not only great professionals but lovely and charming human beings. 1
Former Auto Accident Client, Online Google Review
I had an amazing experience with James Scott Farrin.
I had an amazing experience with James Scott Farrin. They were consistent and answered all questions and catered to all my needs. Thank you so much. If you [need] any assistance with any accidents, I highly recommend James Scott Farrin for your legal team. 1
For legal reasons and client confidentiality, reviews have been slightly edited to remove identifying information and correct typos.