Of all recorded weather disasters in U.S. history, hurricanes have caused the most deaths and destruction. Property damage is catastrophic, and homeowners and business owners alike suffer.
When Hurricanes Florence and Michael swept through North Carolina less than a month apart in 2018, many Tar Heels were devastated, with home, business, farm, and auto damages totaling billions of dollars.
ABC11 reported that 185,000 claims related to Hurricane Florence were filed with the North Carolina Department of Insurance, and FEMA received 80,000 claims.
Following Hurricane Michael was Hurricane Dorian in 2019 with billion dollar damage estimates. In Florida, nearly 4,000 insurance claims were submitted, though the state escaped the brunt of the storm as it barreled down on South and North Carolina.
If you are among those filing hurricane damage claims, you may discover that some insurance companies may not be as willing to help as you assumed.
While insurance companies may want you to think they have your best interests at heart, history shows that's not always true.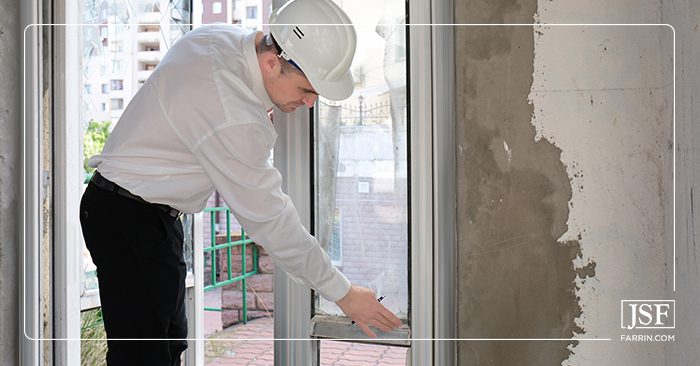 Same Old Story: Insurance Delays, Denials, and Coverage Issues
Two years after Hurricane Matthew damaged one Goldsboro homeowner's home in 2016, the homeowner was ready to give up. The insurance covered "just enough for a contractor to gut the home and replace a tiny portion of her ruined contents," according to a WRAL news report.
Meanwhile, the flooring, walls, and the remainder of her belongings were damaged to an unlivable condition, forcing her to live in an apartment while continuing to pay her mortgage. As eastern North Carolina residents, like the Goldsboro homeowner, were still trying to pick up the pieces from Matthew, Hurricane Florence slammed into the NC coast two years later, damaging property further. While FEMA rejected her initial buyout application, she hopes this second round of damage will qualify her for relief.
Many who experience property damage due to a hurricane are surprised to have their claims denied by the insurance company.
Our team of attorneys will work for the compensation you may deserve.
Why Might Some Insurance Companies Try to Delay and Deny Claims?
Time after time, some insurance companies seem to deny claims unfairly and underestimate hurricane property damages. Others seem to be deliberately trying to slow the processing of claims, sometimes requiring multiple submissions of the same documentation or taking a long time to contact and follow up with claimants.
With roughly half a trillion dollars in cash reserves, why have some insurers forced hurricane victims to put up such a fight to get what they need to repair their homes, businesses, and cars?
The stark reality is that most insurance companies are for-profit businesses. That is not wrong, it is just business. At the end of the day, like most for-profit businesses, they are looking out for their bottom line – even at the expense of unwitting policyholders.
An Ugly Trend in Hurricane Damage Claims: Undervaluing Damages
Undervaluing hurricane damage claims is not new to some insurance companies. In fact, this trend seems to have become the new normal.
"Homeowners whose properties were affected by a hurricane should act as quickly as feasible to take stock of the extent and likely cause of any harm," said Amy Bach, the executive director of United Policyholders, a nonprofit organization that advocates for consumers.
Bach goes on to note that insurers have increasingly shifted more risk to policyholders by taking steps like setting higher deductibles, increasing how much customers must pay out-of-pocket.
"And after a major storm," Ms. Bach added, "insurers may also hire contractors for help in assessing the large number of claims submitted, and those firms may not have time to do thorough reviews."
In addition to undervaluing damages and raising deductibles, insurance companies may not take into account the real cost to repair and replace the damage or the current realities of workforce and supply demands to the areas affected by the storm.
Limiting Their Exposure While Increasing Your Costs: The Hurricane Deductible
Insurers in certain states have instituted percentage hurricane deductibles rather than flat rate dollar deductibles to limit their exposure to large losses from hurricanes. Hurricane deductibles are based on a percentage of your home's insured value. For example:
Dollar Deductible: With a $500 standard deductible, you would pay the first $500 of the property damage claim out of pocket.

Percentage Deductible: With a 5% hurricane percentage deductible and a home value of $200,000, you would pay the first $10,000 of the property damage out of pocket.
Like any deductible, a hurricane deductible will affect the bottom line of any insurance payout. If you have a high hurricane deductible, consider putting aside the additional money you may need to rebuild your home. To be fully prepared, review your insurance policies carefully before a storm hits.
These 19 states have hurricane deductibles:
Alabama

Connecticut

Delaware

Florida

Georgia

Hawaii

Louisiana

Maine

Maryland

Massachusetts
Mississippi

New Jersey

New York

North Carolina

Pennsylvania

Rhode Island

South Carolina

Texas

Virginia
What Are Some Insurance Companies Tactics to Be Aware of?
Here are some of the things to watch out for when dealing with an insurance adjuster after a hurricane:
Claims that the damage was pre-existing

Claims that the damage was made worse because you did not maintain your property

Claims that you did not secure your property or make necessary precautions

Delays in the processing of your claim

Denials that your policy covers damage from the storm

Claims that damage was done by flood versus wind

Claims that you failed to alleviate the damages to your property after the loss

Claims that you failed to properly document the loss and repairs needed to restore your home

Inaccurate statements about what your policy covers

Low-ball settlement offers

Pressure to sign a release of supplemental claims in order to receive your settlement
If you experience these common tactics, reach out to an experienced hurricane damage attorney for guidance.
How Should I Deal With the Insurance Company When Filing a Hurricane Claim?
Remember these four rules of thumb when filing a hurricane claim with the insurance company:
Rule #1 – Don't wait.
Contact the insurance company immediately and start documenting damages as soon as possible.
Rule #2 – Don't assume anything.
You must be proactive after a hurricane. Hurricanes often affect large numbers of people, and this puts a lot of stress on the insurance claims adjusters who are responsible for assessing damages. Do not assume that they are going to follow up with you – you need to reach out often and demand answers and assistance.
Remember: Most insurance companies are for-profit companies. 
Rule #3 – Don't tackle it alone.
An attorney can help you understand your insurance policies and can also help you fight for maximum compensation for the various types of damages you've incurred. Sometimes, adjusters may be more upfront and less inclined to delay or deny a claim when an attorney is involved in compensation discussions.
Rule #4 – Don't skip steps.
Be deliberate and thorough when filing a hurricane insurance claim. And find an attorney you can rely on to help you every step of the way.
If you think the insurance adjuster is giving you a low-ball offer or is ignoring you, contact us or call us at 1-866-900-7078 for a free case evaluation. If we think you don't need our help, we'll tell you that. And if you decide to work with us, we'll fight to try to get you compensated for your losses.
Past Hurricanes and Reports of Unfair Insurance Practices
Unfortunately reports of denied claims, delayed compensation, and even unfair insurance company practices seem to surround hurricanes.

"Be vigilant," warned Insurance Director of the Consumer Federation of America (CFA) J. Robert Hunter, "or you run the risk of being shortchanged."
 Hurricane Dorian Insurance Claims (2019)
Dorian made landfall on the Outer Banks of North Carolina on September 6, 2019 as a category 1 hurricane and intensified to a category 5 storm. Dorian tied the record for maximum sustained wind speed for a landfalling hurricane in the Atlantic (at 185 miles per hour).
It was estimated that nearly $10 million in property insurance claims were filed in Florida for Hurricane Dorian even as insurance companies still had thousands of open claims from Hurricane Michael. The storm left an estimated $1.2 billion in damages in the Carolinas.
Homeowners complained of delays and denials as some insurance carriers tried to mitigate the losses from the storm as much as possible by playing hardball with their policy owners and looking for any reason to pay out less or deny claims altogether.
Hurricane Michael Insurance Claims (2018)
Michael made landfall near Mexico Beach, Florida on October 10, 2018 as a category 5, with sustained winds of 155 miles per hour, causing at least 45 deaths and widespread devastation across the Panhandle, Georgia, the Carolinas, and Virginia.
Stories of denied and outstanding property claims surfaced months later. The Tampa Bay Times reported on a couple who tore down their house due to structural damage caused by Michael and are still living in a trailer on their property because their insurance companies have only paid 30% of the estimated cost to rebuild.
The Florida Office of Insurance Regulation reported that 14% of the 101,932 residential insurance claims were still without payment two years later. These numbers do not highlight the unsatisfied customers who were denied or received disappointing settlement offers.
Hurricane Michael Insurance Claims Data
| | Total Claims Reported | Open Claims Without Payment | Closed Claims Without Payment |
| --- | --- | --- | --- |
| Residential | 101,932 | 530 | 14,039 |
| Commercial | 11,873 | 434 | 2,765 |
| Total | 113,805 | 964 | 16,804 |
Source: Florida Office of Insurance Regulation, 11/2/2020
Hurricane Florence Insurance Claims (2018)
Florence made landfall near Wrightsville Beach, North Carolina, on September 14, 2018 and became one of the deadliest and costliest hurricanes to ever impact the Carolinas. It caused at least 51 deaths and record flooding.
In 2017 and 2018, some insurance companies found a loophole and denied claims for "flood and groundwater overflow" rather than providing the coverage property owners anticipated.
Hurricane Irma Insurance Claims (2017)
After Hurricane Irma left a swath of devastation in the Caribbean and Florida in 2017, some insurance companies left homeowners far short financially of what they needed to repair holes in their roofs and water damage in walls, reported Florida's WINK News.
The Florida Office of Insurance Regulation reported that 34% of the residential and commercial insurance claims were still without payment three years later. Note that the figures in the following chart may include people who were denied or received unsatisfactory settlement offers.
Hurricane Irma Insurance Claims Data
| | Total Claims Reported | Open Claims Without Payment | Closed Claims Without Payment |
| --- | --- | --- | --- |
| Residential | 955,852 | 17,164 | 293,136 |
| Commercial | 62,949 | 1,655 | 30,733 |
| Total | 1,018,801 | 18,819 | 323,869 |
Source: Florida Office of Insurance Regulation, 11/9/2020
Hurricane Matthew Insurance Claims (2016)
In October 2016, Hurricane Matthew caused widespread destruction in the Caribbean and up the Eastern Seaboard of the United States. In North Carolina, at least 26 people lost their lives, and 100,000 homes, businesses, and government buildings sustained damage estimated at $4.8 billion. Approximately 88,000 homes were damaged and 4,424 were completely destroyed.
CBS News reported that insurance companies have been "steadily increasing hurricane wind coverage deductibles and imposing other policy limitations" on homeowners and predicted that some policy holders may be told that some wind damages (such as a roof being blown off or shattered windows) may be their responsibility and not their insurer's.
Hurricane Irene Insurance Claims (2011) and Superstorm Sandy Insurance Claims (2012)
Nine insurance companies were accused of wrongfully denying claims and misinterpreting terms following Hurricane Irene in 2011 and Superstorm Sandy in 2012. In their attempts to manage claims, some insurance companies interpreted the policies' definitions of ground floors and basements in ways that surprised their policyholders.
A review after Superstorm Sandy found nearly $700 million in additional payments were due to property owners as supplemental claim payments.
Hurricane Katrina Insurance Claims (2005)
After Hurricane Katrina all but wiped out much of New Orleans in 2005, policyholders who believed they were treated unfairly by their insurance companies complained to the Louisiana Department of Insurance at the rate of twenty thousand complaints a month during the first six months after the storm. Thousands of policyholders sued their insurance companies, with more than 6,600 suits filed in federal court in New Orleans alone.
The New York Times reported on one victim that was offered just $41,000 of the expected $100,000 in damages. Another was offered only $16,000 to cover damage that he anticipated totaling $300,000 – less than 5% of what he needed.
The New York Times described the behavior of insurance companies two years after Katrina:
"Insurance companies may have paid out $11 billion to Louisianans in the two years since Hurricane Katrina, but they have also become a new villain in the tales people tell about the slow recovery here. Every neighborhood is full of horror stories about insurance companies that reneged on their promises, offered only pennies on the dollar in settlements, dribbled out payments, low-balled the costs of repairs, dropped long-time customers and sharply increased the price of coverage."
Need Help Seeking Reimbursement for Hurricane Damages? Contact the Law Offices of James Scott Farrin
If you have suffered hurricane damage to your home, business, or farm, you don't have to go through the fight alone to try to recover damages.
Our law firm has fought insurance companies for our clients since 1997. Moreover, we have many employees who previously worked for insurance companies, and they are highly familiar with insurance company tactics. We have seen, firsthand, many ways they can try to delay or deny claims.
If you or a loved one has been affected by a hurricane or other natural disaster, you deserve a team that will fight for you in an effort to try to get you the maximum amount you are entitled to under the law. Call us at 1-866-900-7078 or contact us for a free case evaluation.
You May Also Be Interested In
---
Should You Pursue First Party Insurance Claims?
The Complete Guide to Preparing for and Driving in a Hurricane
I Was Injured on the Job as a Result of a Hurricane. 3 Important Next Steps