Key Information You Need to Know About Your Paragard IUD
Reports are surfacing that the Paragard IUD can break before or during removal, causing injury and requiring surgery. We're ready to fight for those harmed.
DEFECTIVE DRUGS & PRODUCTS OVERVIEW
Paragard Lawsuit Attorneys Address Problems With Copper IUDs
Paragard, a copper-based intrauterine birth control device (IUD), faces multiple claims of breakage, failure, and harmful side effects never communicated to the women who chose it over competing devices. Multiple lawsuits have been filed. Here are the facts.
What Is Paragard?
Paragard is an IUD used for birth control. The Food and Drug Administration (FDA) approved the device in 1984 and it has been on the market since 1988. Rather than hormones, it uses copper as its active ingredient. The T-shaped device is inserted in a simple, minutes-long procedure in a doctor's office without the need for surgery.
The device is used for up to 10 years to prevent unwanted pregnancy. A doctor should remove the device after that time or when the user wishes to halt birth control. This procedure should also be minutes in length.
Problems With Paragard: Dangerous Undisclosed Side Effects
There are many possible side effects of Paragard use, some of which are serious. Serious side effects disclosed by Cooper, the manufacturer of Paragard, potentially include:
Actinomycosis (a rare occurrence of infection spreading from the vagina to the rest of the body)
Sepsis (a severe reaction to an infection where the body damages its own tissues)
Pelvic inflammatory disease (PID)
Other severe infections of the pelvis or uterus
Embedment (attachment of the device to the wall of the uterus)
Perforation (piercing of the wall of the uterus)
Expulsion (when the device wholly or partially falls out of the uterus)
Allergic reactions
Not present on this list is the danger of breakage, especially upon removal, and the surgery required to correct the damage caused by breakage.
Paragard Breakage Risk
According to the FDA Adverse Events Reporting System (FAERS), as of March 2021, more than 3,000 women have reported "device breakage," and nearly 2,000 of those events were deemed severe. The number of women who have experienced Paragard breakage may be significantly higher, as many people are unaware of the FAERS. The system can also be difficult and confusing to use.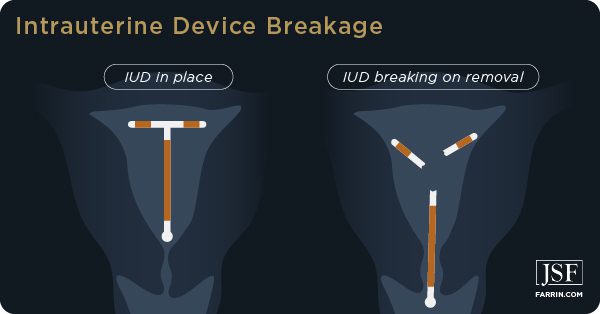 The FDA requires drug and device manufacturers to present serious side effects information in a way that is "clear, conspicuous, and neutral" in broadcast ads. Print ads must include every serious risk. The manufacturer never listed device breakage as a serious side effect.
If you have suffered from a breakage in a Paragard IUD, contact us immediately at 866-900-7078 to discuss the details of your case.
Are There Paragard Alternatives?
Other birth control IUDs exist, but Paragard is the only device on the market that does not use hormones to prevent pregnancy. It utilizes copper as its active ingredient, which has made it an attractive option for many women over the last 20-plus years. However, growing numbers of complaints and failure reports have spawned copper IUD lawsuits, and for a good reason.
The Manufacturer Added Breakage Risk to Paragard Warnings Without Informing Users
After receiving unknown numbers of reports citing breakage, the manufacturer added the risk of breakage to the warning label in 2019. However, the warning was added to the "embedment" language in the disclosure, and the company failed to alert current device users of the problem.
The exact language used is: "Breakage of an embedded Paragard during non-surgical removal has been reported." IUD removal generally does not require surgical removal unless a failure occurs. In other words, the device can break during routine removal.
Under the circumstances, it is unclear why there has not been a Paragard IUD recall from the FDA.
Who Makes Paragard?
The original manufacturer of Paragard was Teva Pharmaceuticals. In 2017, Cooper Companies acquired Paragard from Teva.
The Manufacturer Was Warned About Nondisclosure Issues in the Past
In 2019, the FDA warned the manufacturer that its advertisements did not adequately warn users of possible risks. The warning stated, "…the TV ad fails to include any of the other contraindications for the product, such as acute pelvic inflammatory disease, or current behavior suggesting a high risk of pelvic inflammatory disease."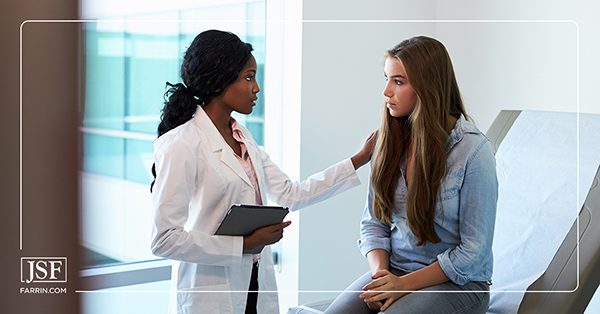 Paragard Breakage and Complications for Users
There are thousands of reports of Paragard devices breaking while inserted into the uterus or during removal. Paragard's design supposedly makes it easy to remove. The T-shaped device is placed in the uterus, and threads attached to the "arms" are intended to make removal simple for a doctor.
However, women report that the arms do not bend as intended and one or both break off during removal, remaining lodged inside their bodies. When this happens, users with broken Paragard can suffer serious and life-threatening complications, including:
Infections and inflammation from broken pieces of the device
Ectopic pregnancies
Necessity of expensive and invasive surgery to remove broken pieces
Scarring and damage to other organs
Serious long-term infertility
Hysterectomy
Long-term health problems are a genuine possibility. Additionally, users without health insurance or minimal insurance may face significant medical bills due to Paragard breakage or failure.
It is not fair that you shoulder those burdens due to manufacturer negligence or a faulty product. Contact our experienced product liability lawyers. Call any time at 1-866-900-7078 for a free case evaluation, or contact us online.
Should I Stop Using Paragard?
Consult with your doctor. In many cases, breakage of the device happened during the process of removal. If the device is still functional and you still wish to prevent pregnancy, your doctor may recommend leaving the device in place.
There are online reports that the device is "safe to remove yourself," avoiding a doctor visit. The safest action is to allow a medical professional to remove your device. There is debate in the medical community over the safety of self-removal, and while self-removal may not harm your case – that is yet unclear – your health and safety are paramount.
Has There Been a Paragard Recall?
There is not yet a Paragard recall from the FDA. A small number of the devices received a recall, but not due to a breakage defect. The recall in 2014 happened due to questions about their sterility, but that recall was manufacturer-initiated.
However, the FDA has received more than 1,600 reports of breakage since 2010, and that number is growing.
Do I Have Viable Paragard Lawsuit Due to My Injuries?
If you have suffered a breakage of your Paragard IUD, consult with your physician, and then contact an experienced product liability attorney immediately. For a free case evaluation, call us any time at 1-866-900-7078, or contact us online.
Note that injuries include medical problems and unfair financial burdens – you may have had your broken Paragard device successfully removed via surgery, but who paid for that procedure? If you have suffered ill health effects, the burden and cost of care should not fall on you. You may be entitled to compensation.
Is There a Paragard IUD Class Action Lawsuit?
Currently, Paragard lawsuits come from individual plaintiffs. As the devices' failures affect users differently, a class action is unlikely. Instead, separate lawsuits may carry forward in complex, multi-district litigation. Do not hesitate to contact a law firm with defective product experience to discuss your situation and ascertain if you have a case and what it may be worth.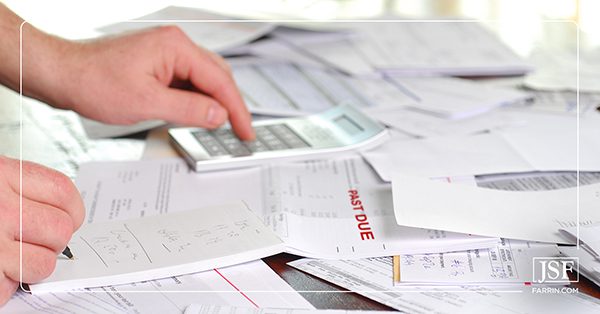 What Can I Recover With a Paragard Lawsuit?
If you have suffered a physical or financial injury due to a Paragard IUD breakage, you may be entitled to compensation for your harms and losses. You can seek compensation for:
Financial losses – Medical expenses, lost work and wages, and other complications caused by the device's failure could be crippling.
Pain and suffering – In addition to physical pain, reproductive health is a sensitive and emotional subject. The threat of damage or loss of the ability to bear children can cause significant distress.
Future medical care and permanent injuries – If Paragard injures you, you may have more medical bills to come. Any future expenses should not be yours to bear. Further, if a defective product permanently injures you, you should fight for compensation.
How Can a Paragard Lawsuit Attorney Help Me?
Pursuing a case against the maker of a defective product offers serious challenges. Manufacturers often have massive resources to dedicate to a dizzying array of defense lawyers, investigators, and experts. You'll want a law firm that isn't afraid to face down corporate power through the courts.
Get the resources of one of the largest firms in the state and an experienced team of talented litigators with a track record of success.1 Big money doesn't scare us – our firm helped thousands of Black farmers win $1.2 billion in total compensation from the U.S. government.1 They don't get much bigger than that.
Time is of the essence, and the case evaluation is free. If your Paragard IUD broke and required surgery to remove or remediate, call us any time at 1-866-900-7078, or contact us online. We don't represent corporate interests. We fight them on behalf of our clients. Don't hesitate. Tell them you mean business.
Text Us
The Law Offices of James Scott Farrin consults with a national network of attorneys on product liability, defective drugs, and defective products cases in an attempt to provide the best representation we can for our clients. Depending on the details of your case, our firm will likely refer your matter to another law firm with which we associate. We will only do this if we believe it is in your best interests and if you agree.