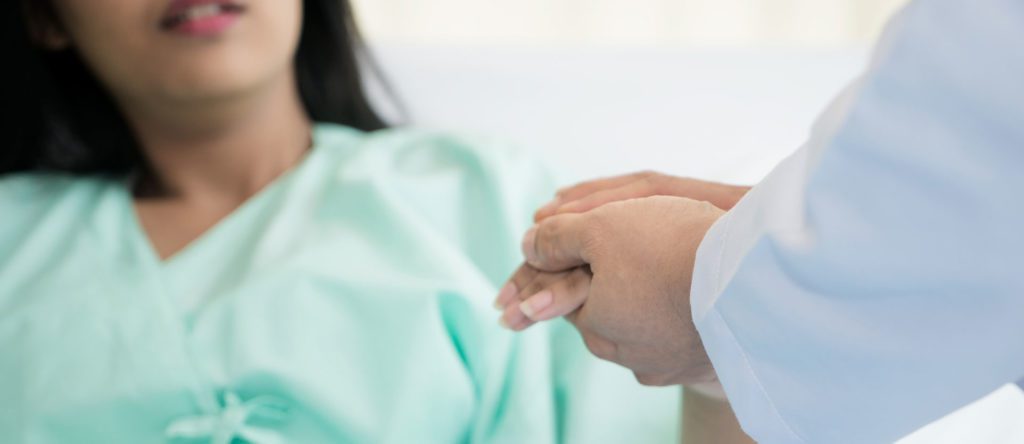 We're taking cases for Tenofovir-related injuries now. Were you affected?
If you took a drug with Tenofovir Disoproxil Fumarate as the active ingredient and then suffered kidney or bone damage, you may have a claim against the drug's manufacturer. You are not alone, and we're here to help.
DEFECTIVE DRUGS & PRODUCTS OVERVIEW
Personal Injury Lawyers Taking Tenofovir Disoproxil Fumarate Lawsuits

Note: Please consult with your doctor before modifying any medications.
If you have been taking HIV/AIDS/hepatitis B drugs Truvada, Viread, Atripla, Stribild, Complera, and others containing Tenofovir Disoproxil Fumarate ("TDF") as the active ingredient, and subsequently experienced health problems like kidney and bone damage, we want you to know that you are not alone, and we are here to help.
We have seen how cold and calculating some pharmaceutical companies can be when there are billions to be made off the sick and vulnerable. HIV/AIDS is a life-threatening disease that should be treated with safe and effective drugs, not exploited by billion-dollar companies for profit.
Our attorneys are ready to fight to try to make Gilead Sciences ("Gilead") accountable for allegedly withholding the newer and safer drug alternative, Tenofovir Alafenamide Fumarate ("TAF"), for more than ten years for the sake of profit even though they knew of TDF's harmful side effects.
You can call our legal team about your Truvada/tenofovir claim at 1-866-900-7078, chat with us, or send us a message if you find that the information below is true for you:
Do You Take a Tenofovir Disoproxil Fumarate-Based Medication?
Tenofovir Disoproxil Fumarate, or TDF, is the generic name for the active ingredient used in many of Gilead's antiretroviral medications, specifically developed to treat HIV-1 and hepatitis B ("HBV"). Since 1990, and until now, Gilead has held the exclusive right to develop, manufacture, and sell tenofovir-based drugs. Therefore, you may recognize the various Gilead-produced TDF variations by other names:
The medications listed above are variations of the same drug based on TDF. They are all drugs that are prescribed as a Pre-Exposure Prophylaxis, or PrEP, which are usually taken once every day if you plan on having sex in the future and want to protect yourself from HIV/AIDS. It's also used to treat HBV.
Across the board, all of these TDF-based drugs now warn of potential severe side effects, but that warning may have come too late, as plaintiffs against Gilead claim the company knew their drugs were harmful even before going to market with them.
If you take any of these drugs and have experienced the side effects listed below, please call our legal team about your Truvada/tenofovir claim at 1-866-900-7078, chat with us, or send us a message as soon as possible. The clock is ticking on these claims, and we want to try to maximize your chances at potential compensation.
Call Us If You Have Experienced These Harmful Side Effects After Taking Truvada or Other Tenofovir Disoproxil Fumarate Drugs
TFD has been known to effectively prevent the replication of the HIV and hepatitis viruses, but it has also been known to be highly toxic to human kidneys, bones, and teeth. Symptoms could look like, but are not limited to:
Kidney/renal disease

Chronic kidney disease (CKD)
Renal impairment or renal insufficiency
Renal failure
End-stage renal disease (ESRD)
Acute kidney injury
Kidney tubular dysfunction
Problems with urination
Fanconi syndrome – when substances like glucose, which are normally absorbed in the bloodstream, are expelled through urine instead

Bone damage

Osteoporosis
Osteopenia
Bone fractures
Bone density loss
Bone breaks
Tooth loss or damage

Lactic acidosis
What Claims Have Been Made in Lawsuits Against Gilead, the Makers of Tenofovir-Based Drugs?
Gilead synthesized two tenofovir drugs at the same time — tenofovir disoproxil fumarate ("TDF") and tenofovir aladenamide fumarate ("TAF").
After testing both drugs in the mid-90s, Gilead found that patients needed about 12 times more TDF than TAF in order to basically achieve the same results. The study revealed that patients who were given TDF had a higher risk of long-term kidney, bone, and teeth injuries because it was given at a higher dose than TAF.
Yet, what did Gilead do?
Even though they knew that TAF was a more effective and safer product, they chose to focus their manufacturing, marketing, and sales on the less safe TDF.
Why would they do that?
So they could reap the profits for years to come. Behind the scenes, between 2001 to 2015, Gilead produced 5 different TDF-based drugs (i.e. Truvada, Viread, Atripla, Stribild, Complera), effectively using their exclusive rights and making billions upon billions of dollars in profit. Meanwhile, they did not promote or push TAF as a safer, available alternative to TDF.
Here's the kicker: Recently, Gilead was able to get FDA approval for their "newer" and "safer" drug — tenofovir aladenamide fumarate, or TAF — the drug they knew was a better alternative to TDF even back when they were first testing it in the 90s. Gilead allegedly held onto the rights to TDF so that they could, in the future, promote a better alternative (i.e. TAF) after the patent to TDF expired so they can continue making money off of their exclusive rights well into the decade ahead.
TAF-based drugs go by the names Genvoya, Odefsey, Descovy, Biktarvy, Symtuza, and Vemlidy.
Let's Work Together to Try to Keep Gilead Sciences Accountable for Misleading People With Tenofovir Products
You may be eligible for compensation if you took TDF-based drugs Truvada, Viread, Atripla, Stribild, Complera, and suffered kidney or bone damage. We may be able to help you recover compensation for past and future:
Lost wages
Medical expenses from tenofovir-related injuries
Loss of earning capacity
Pain and suffering
Punitive damages
But time is of the essence! There is a time limit to when you can bring a viable claim, so don't wait to call. The Law Offices of James Scott Farrin is taking cases for tenofovir-related injuries, and we want to hear from you if you think you were one of those harmed by this drug. Get in touch with someone from our team at 1-866-900-7078, chat with us, or send us a message for a confidential, free, no-obligation case review.
Text UsRecent news about Tenofovir litigation against Gilead:
AHF Calls on Gilead to Set Up $10 Billion Fund for Victims Harmed by its TDF-based Drugs
Tenofovir Lawsuit Filed Over Side Effects of Truvada, Atripla, Stribild, Other Gilead HIV Drugs
Gilead tries—and fails—to dodge lawsuit claiming it delayed safer HIV meds

The Law Offices of James Scott Farrin consults with a national network of attorneys on product liability, defective drugs, and defective products cases in an attempt to provide the best representation we can for our clients. Depending on the details of your case, our firm will likely refer your matter to another law firm with which we associate. We will only do this if we believe it is in your best interests and if you agree.