Were You Harmed by Xeljanz? Get Some Answers Here
Xeljanz is a drug used to treat rheumatoid arthritis, psoriatic arthritis, and ulcerative colitis. The FDA recently found the drug may seriously increase the risk of blood clots in some patients – a side effect that was never disclosed to users.
DEFECTIVE DRUGS & PRODUCTS OVERVIEW
Xeljanz Lawsuit Lawyers Pursue Cases for Those Harmed by the Drug
On the market since 2012, Xeljanz is meant to help relieve the pain and inflammation for patients who suffer from certain types of arthritis or ulcerative colitis. However, in post-marketing studies, the FDA found the drug to seriously increase the risk of blood clots in some patients – a side effect that was never disclosed to users.
Should You Seek a Xeljanz Settlement?
If you've taken Xeljanz (or Xeljanz XR) in any dosage and have suffered a pulmonary embolism (PE), deep vein thrombosis (DVT), or other complications or injuries related to blood clots, you may be entitled to compensation. If you have questions about Xeljanz lawsuits, contact the Law Offices of James Scott Farrin or call 1-866-900-7078 anytime, 24/7.
What Is Xeljanz and How Does It Work?
What Are the Side Effects of Xeljanz?
Why Are Xeljanz Users Suing?
Was Xeljanz Recalled By the FDA?
What Should I Do If I'm Taking Xeljanz?
Who Should I Call Regarding My Xeljanz Use?

What Is Xeljanz and How Does It Work?
Xeljanz (whose clinical name is tofacitinib) is produced and marketed by Pfizer to treat rheumatoid arthritis (RA) since 2012, psoriatic arthritis (PA) since 2013, and ulcerative colitis (UC) since 2018. These conditions are called autoimmune disorders and result from attacks by the body's own immune system. Xeljanz works by suppressing the immune system to relieve symptoms.
According to the Xeljanz website, approximately 132,000 Americans were prescribed the drug between 2013 and 2018 to treat RA. Many more were prescribed it to treat UC or PA.
Xeljanz is a JAK (Janus kinase enzyme) inhibitor. It is only supposed to be prescribed:
To RA sufferers who did not respond well to methotrexate treatment, which works to relieve symptoms differently than Xeljanz
To PA sufferers when disease-modifying antirheumatic drugs (DMARDs) fail
To people with ulcerative colitis, Xeljanz is only to be used if tumor necrosis factor inhibitors (TNFis) fail.
What Are the Side Effects of Xeljanz, and Why Are We Just Now Learning About Risks?
The list of side effects has grown since Xeljanz was first approved for use by the FDA in 2012. It began with a long list of possible side effects, primarily:
upper respiratory tract infection
cold-like symptoms
vomiting
diarrhea
rash
herpes zoster infection (shingles)
headache
The drug also may have some more severe side effects. Several of these have resulted in so-called "black box" warnings. This refers to how the FDA mandates the display of a drug's most severe or life-threatening side effects. It is the most serious warning required by the FDA.
Xeljanz already had black box warnings due to the risks of severe infections and cancer. Having those warnings allowed physicians and patients to weigh the risk of using the drug against the possible consequences of using it. However, according to post-marketing studies, there was another life-threatening side effect that was not disclosed.
NOTE: The FDA approves drugs based on clinical trials but often requires post-marketing studies to be conducted. You can learn more about the
FDA's post-marketing requirements
.
Why Are Xeljanz Users Suing?
When a drug has a side effect that is not disclosed, it is unfair to patients. Health care decisions should be made with complete information, and when a critical piece is missing, the choice could lead to devastating consequences that would not have happened if the patient or the physician had only known.
When it was introduced in 2012, a year-long prescription of Xeljanz cost approximately $25,000, and the drug had projected annual sales of around $2.5 billion. In 2014, Pfizer presented seven abstracts touting the safety of Xeljanz to the European League Against Rheumatism (EULAR) at the body's annual meeting. It was estimated that Pfizer would report 2020 sales of Xeljanz of $2.4 billion and that the product will peak at just $2.8 billion in 2025 before losing patent protection in 2026.
The FDA eventually approved the 10mg dosage of Xeljanz for use in UC patients. The smaller 5mg was approved for RA and PA sufferers due to the possibility of increased risk for serious side effects. The belief may have been that the 5mg dose did not pose an added risk.
Hidden Threats of Xeljanz Emerge
During the post-marketing study by ORAL Surveillance, whose results were published in 2019, Pfizer had to modify the test protocols mid-study due to correlations between the 10mg doses of Xeljanz and increased risk of thrombosis and death.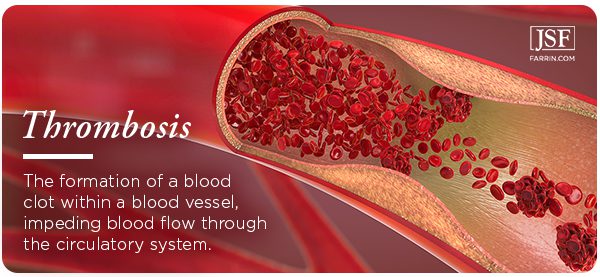 Even though there were no immediate signals that the 5mg dosage posed a threat, in 2020, key opinion leaders opted for caution and limited use of Xeljanz in RA patients with cardiovascular risk factors. The move proved to be prescient. The data from the study indicates that the risk of major adverse cardiac events was similar regardless of dosage. The study was conducted to show that Xeljanz was "non-inferior" to another treatment, and both the 10mg dosage and the 5mg dosage failed to reach the trial's primary endpoints.
"Unfortunately, now that the trial has concluded and preliminary results are available, both the 5mg twice daily and 10 mg twice daily dose of tofacitinib have demonstrably higher risks of cardiovascular and cancer-related events, and the risk was dose-related," said C. Michael White, PharmD, FCP, FCCP, the department head and a distinguished professor of pharmacy practice in the Department of Pharmacy Practice at the University of Connecticut, in an
article
in
Clinical Oncology
.
The cardiac events involved clotting, specifically deep vein thrombosis (DVT), and the risk of pulmonary embolisms. The FDA reacted to the study's results by ordering another "black box" warning to be placed on the drug.
Deep Vein Thrombosis Due to Xeljanz Use?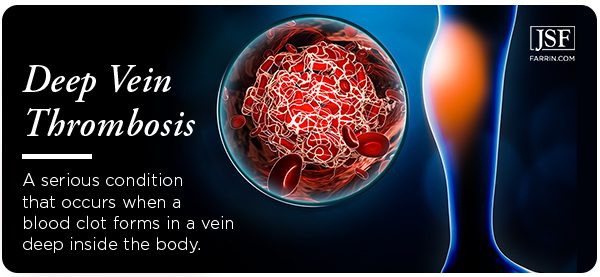 Patients who have been taking Xeljanz, regardless of dosage, should be on the lookout for the symptoms of DVT. It is a life-threatening condition. Consult your physician immediately if you are experiencing any of the following:
swelling in extremities (feet, hands, arms, legs), usually only on one side
cramping pain in your leg that generally begins in your calf
pain that moves from your arm to your forearm
severe, unexplained pain in your foot and ankle
an area of skin that feels warmer than the surrounding skin
skin in an area turning pale, or a reddish or bluish color
neck or shoulder pain
weakness in your hand
Pulmonary Embolism Due to Xeljanz Use?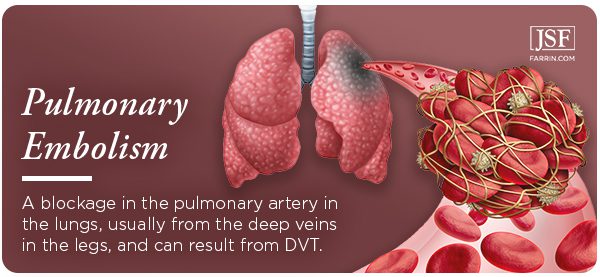 Another serious cardiovascular problem that the 2019 study linked to Xeljanz is the risk of pulmonary embolism (PE). This is a clot-related risk, and anyone suffering from DVT is at an increased risk of PE. The dangers are many. Multiple clots may be involved, and the part of the lung that experiences blockage may die (known as pulmonary infarction). Regardless, the condition makes it hard for your lungs to supply your body with oxygen.
Seek medical help immediately if you are experiencing any symptoms of PE, including:
shortness of breath that appears suddenly and gets worse with exertion
sharp chest pain that occurs when you try to breathe deeply, cough, or bend
coughing, especially when blood is produced
rapid or arrhythmic heartbeat
lightheadedness/dizziness
sweating excessively/fever
leg pain or swelling
discolored skin (cyanosis) or temperature irregularities in the skin
Was Xeljanz Recalled by the FDA?
No. The result of the post-marketing clinical study was the revelation of a severe health risk that was previously undisclosed. Instead of recalling the drug, the FDA applied additional warnings to its label.
"While the increased risks of blood clots and of death were seen in patients taking [the 10 mg twice daily] dose for rheumatoid arthritis, these risks may also apply to those taking Xeljanz for ulcerative colitis." –U.S. Food and Drug Administration
This does not mean the drug is safe for all users. In fact, the FDA's new warning indicates that some people who are taking Xeljanz are at risk for possibly life-threatening side effects of which they were never told!

What Should I Do If I Am Taking Xeljanz?
The FDA has stated that those currently taking Xeljanz should not discontinue using it without consulting their physicians, as doing so could make things worse. Talk to your doctor as soon as you can. As always, if you are experiencing symptoms of a life-threatening condition, seek immediate medical attention!

Who Should I Call Regarding My Xeljanz Use?
Your first call should be to the physician that prescribed you Xeljanz. He or she may wish to examine you for any trace of these now-public side effects of using the drug.
If you have already suffered a major adverse cardiac event or are suffering from the symptoms of DVT or PE, contact an attorney with experience handling dangerous drug cases.
Contact the Attorneys at the Law Offices of James Scott Farrin for a Free Xeljanz Case Evaluation
Many users of Xeljanz have been stricken with life-changing and sometimes fatal consequences because they were not warned of serious side effects from the drug. At the Law Offices of James Scott Farrin, we understand what these patients and their families are going through.
We're prepared to fight the coming battles for those who have suffered the dangerous, undisclosed side effects of Xeljanz.
Contact the Law Offices of James Scott Farrin or call us at 1-866-900-7078 today. We're currently investigating claims. You may be eligible for compensation for:
Medical expenses
Pain and suffering
Lost wages
Loss of earning capacity
Other injury-related expenses
Tell them you mean business!
The Law Offices of James Scott Farrin consults with a national network of attorneys on product liability, defective drugs, and defective products cases in an attempt to provide the best representation we can for our clients. Depending on the details of your case, our firm will likely refer your matter to another law firm with which we associate. We will only do this if we believe it is in your best interests and if you agree.