You Deserve an Experienced Personal Injury Attorney – New Bern, NC*
---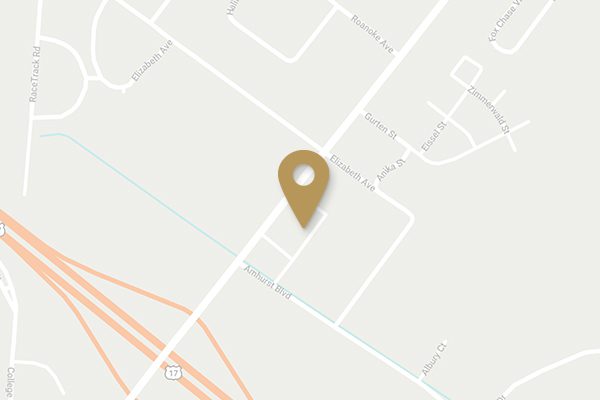 1505 South Glenburnie Rd
Unit P
New Bern, NC 28562
Phone: 252-634-9010
Toll Free: 1-866-900-7078
The riverfront city of New Bern claims a lot of "firsts" for North Carolina – the state's first motion picture theater, first postal service, first book store, first printing press, and first public bank, to name a few. The city draws visitors from all over for its waterfront activities, historical tours, golf courses, and forest trails.
The city is also home to almost 30,000 people, and our firm has had a New Bern office there since 2006. Why? Because people are negligent and cause accidents that hurt others – even in quaint cities.
For example, an August 26, 2021 article in the Sun Journal highlighted the dangers for pedestrians and cyclists in New Bern and quoted an administrator for the city's Metropolitan Planning Organization who said, "We recognize the fragmented infrastructure for both bicyclists and pedestrians, in and around New Bern." So, please be careful out there.
Our personal injury team assists victims of many different kinds of accidents, as well – such as car accidents and boating accidents. Our clients may be your neighbors, your co-workers, or your friends. They may have been involved in a medical malpractice suit, or bitten by a neighbor's dog. But what they have in common is that they contacted us because they needed help.
The attorneys at the Law Offices of James Scott Farrin fight hard every day to protect the rights of our clients. If you are a victim of an accident and find yourself facing an uphill battle with the insurance company, we want to help you, too. Contact us today for a free case evaluation.
Do I Have a Personal Injury Case?
If you have suffered an injury to your body, mind, or emotions due to the negligence of another, you may have a personal injury case.
The following four conditions of negligence must be met in personal injury claims:
Duty – Someone (the defendant) owed you (the plaintiff) a duty of care.
Breach of duty – That defendant neglected to act in a way that a "reasonably prudent person" would.
Causation – That action or inaction caused you injury or harm.
Damages – There was a loss, such as medical expenses or lost wages.
When the above conditions exist, a personal injury lawyer may be able to help you recover compensation for the harms and losses you suffered. Watch this brief video on personal injury basics in North Carolina for more details.
Examples of Personal Injury Victims We Have Helped
The Law Offices of James Scott Farrin has helped more than 60,000 people who were injured in many different kinds of accidents since 1997. In 2022, we recovered $185+ million for more than 5,000 clients. Following are examples of some of the personal injury cases we've worked on over the years:
We secured a $3 million settlement for a North Carolina child and her family when she was hit and injured by a vehicle as she was crossing a road.1
We helped another client receive a $125,000 settlement when his foot was smashed by a piece of construction equipment on a North Carolina job site.1
We obtained an $850,000 settlement for an NC man who was injured after being beaten outside a bar.1
All three of these clients had very different circumstances, but each also had determined and experienced NC personal injury lawyers from James Scott Farrin in their corner.
How Much Is My Personal Injury Case Worth?
As many New Bern personal injury lawyers will tell you, each and every personal injury claim is different, so every case has its own potential value. However, there are several common categories of damages that you may be entitled to, such as:
Medical expenses
Lost wages, past and future
Property repair or replacement
Pain and suffering
Call us at 1-866-900-7078 for a free case evaluation about your specific case.
Can I Afford to Hire an NC Personal Injury Attorney in New Bern?
Yes, because our firm does not collect an attorney's fee unless we recover for you.2 At the Law Offices of James Scott Farrin, we operate on a contingency fee basis on our personal injury cases, which means we collect a percentage of any total amount we recover for you.2 You do not need to worry about hourly fees or upfront costs.
So, a better question to ask may be, can you afford not to?
The Law Offices of James Scott Farrin Has Personal Injury Attorneys Serving New Bern, NC
At the Law Offices of James Scott Farrin, we have personal injury attorneys who have worked as defense attorneys for insurance companies, and they recognize delay tactics and know how to counter them. Several have 10 years of legal experience helping personal injury victims, and some have 15 years or more.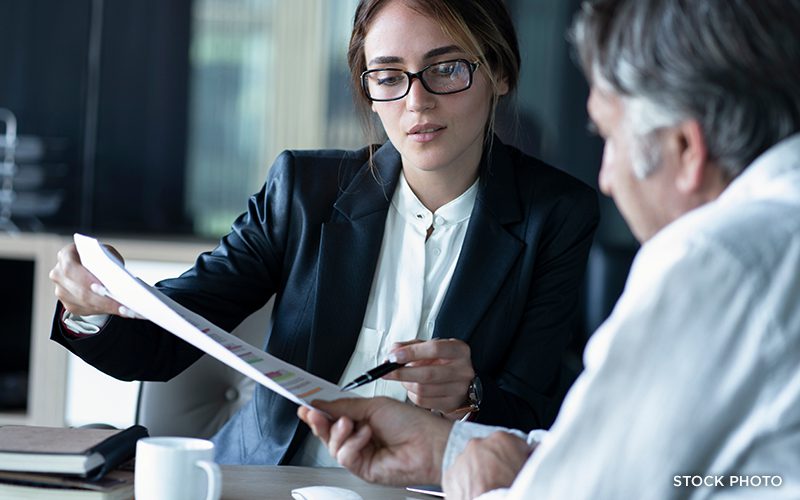 We are here to fight for your rights by:
Dealing with the insurance company
Determining a realistic estimate of your harms and losses
Ensuring that timelines are met and paperwork is accurate
Evaluating insurance offers
Trying to prove negligence of the at-fault party
Building a case and negotiating on your behalf
Helping you determine if a lawsuit is necessary
Taking your case to trial, if needed
We can handle the stress and details of your case so you can focus on healing. Contact us or call us today at 1-866-900-7078 for a free case evaluation.
*by appointment only
Text Us
Practice Areas

Former Car Crash Client, Online Google Review
The workers at JSF are AMAZING!
The workers at JSF are AMAZING! They keep you updated on everything going on with your case, and they answer any questions that you might have. They are very friendly and open people to work with. I will be recommending people to them in the future. 1

Former Auto Accident Client, Online Google Review
I was very happy with the services received from James Scott Farrin.
I was very happy with the services received from James Scott Farrin. [The] legal team was very professional and responsive to any questions that I had. 1

Former Car Accident Client, Online Google Review
Thank you all so much for putting my personal needs first
Thank you all so much for putting my personal needs first. Jenny was my lawyer. She was so kind and helpful to me. Mr. Leal helped me finish everything, and he was so caring and kept the conversation going. Thank you all so much! 1
Testimonials do not reference all the feedback the firm has received. Each case is different and must be evaluated on its individual facts. Prior results do not guarantee a similar outcome can be achieved in the future.