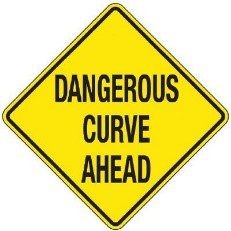 We all know that driving a car can be dangerous. Every day we hear the accident reports on the morning radio and news shows. As a teen learning to drive, you may have been warned that you were steering a "two-ton death mobile" every time you drove – well, maybe that was just what my mother said. Regardless, the dangers of driving are well-known. And well-documented.
The North Carolina Division of Motor Vehicles compiles information on the state's traffic crashes in a yearly Traffic Crash Facts report. This report communicates annual statistics on crashes and highlights contributing factors and trends. It's a long report (151 pages) which can be a bit daunting to tackle, but it has important information that everyone should be aware of. Our firm has taken the 2020 report and summarized its key sections in the James Scott Farrin 2020 North Carolina Crash Facts Report. In this article, I will do a deeper dive into the "North Carolina Roads: What Holidays and Months Are Most Dangerous" section.
By overlaying the general dangers of driving with specific crash stats, I hope to alert you to which months and holidays are the most dangerous on North Carolina roads.
Driving in North Carolina: Monthly Crash Trends and Stats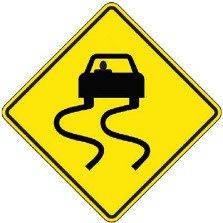 For over a decade, October and November have alternated between the #1 and #2 positions as the months with the most reported car crashes – with the exception of  2016 and 2013 when December bumped October to the #3 spot. But what makes these three months the highest for car accidents year after year?
Heavy winter holiday travel certainly accounts, in part, for the November and December crashes as people travel across the state to visit relatives – combined with holiday party drinking and driving. (I'll get into more detail later about how the major holidays stack up in terms of road safety.)
Some surmise that October experiences a spike in overall traffic as natives and visitors alike set out in their cars across the state to view the beautiful leaf-changing scenery. This increase in cars on the roads, combined with shorter daylight hours, likely contributes to the higher crash rates experienced in October.
While I have focused on the total number of accidents above, the DMV Crash Facts reports also include motor vehicle fatalities and injuries. In 2020, for the first time in over a decade, August had the highest number of car deaths – 173 in total.
In addition to being the deadliest month on the roads in 2020, it was also the deadliest month reported since 2000 – the earliest year included in the online Traffic Crash Facts reports. What makes this stat even more alarming is that it happened in a year when there were fewer drivers on the road (in accordance with Governor Cooper's March 2020 stay-at-home order) and 14% fewer car crashes versus the previous year.
It's difficult to pinpoint why August had so many deadly car wrecks, but emotional distracted driving and lack of seat belt use are likely contributing factors.
Mark Ezell, director of the Governor's Highway Safety Program, surmised that, "There's a sense of emotional distraction here, and a sense of kind of risk-taking behavior that we're seeing a little more…People are worried about their future, worried about their health, and they're just not doing some of the things that normally would come naturally and as routine to them because their minds are not concentrating on driving. And one of those things is using your seat belt."
Dangerous Holidays to Drive on North Carolina Roads
As seen in several previous years, there were more car accidents and more car injuries during the 2020 Thanksgiving and Christmas holidays than during any other holiday.* And in keeping with Ezell's observation above, a higher percentage of the people who died in car wrecks over these two holidays were unbelted than in the previous year.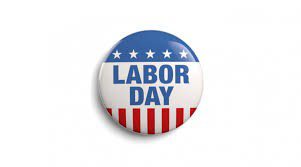 Labor Day weekend claimed the title of "deadliest" holiday this year with 28 fatalities. The North Carolina Highway Patrol believes that speeding, emotional distractions, and lack of seat belt use led to several of the fatal crashes over the 2020 Labor Day weekend. Another contributing factor was the consumption of alcohol – almost half (12) of these deaths were alcohol-related. The other two holidays in 2020 in which alcohol was a factor in at least half of the deaths were New Year's Eve and the 4th of July. Labor Day also saw a higher number of alcohol-related injuries (115) than any other holiday in 2020.
Take Heed and Drive Safely
In summary, 2020 was a deadly year on the road for North Carolinians – in spite of the reduced number of drivers. The stats show that from August to the end of the year, the state experienced an alarming number of crash fatalities as people tried to adjust to the pandemic. If you'd like to learn about other 2020 trends and stats about driving in North Carolina, I urge you to take a look at the James Scott Farrin 2020 North Carolina Crash Facts Report. We cover crashes by vehicle type, causes of crashes, most dangerous counties, and much more.
Be safe out there.
And if you have been injured in a car accident through no fault of your own, I urge you to reach out to the car accident attorneys at the Law Offices of James Scott Farrin. We have been helping car accident victims for 25 years. And because we work on a contingency fee basis, you pay nothing upfront. If we don't get you compensation, you don't pay any attorney's fee.2
For a free case evaluation, call
1-866-900-7078
or contact us online to discuss your case.
*Please note that the Traffic Crash Facts can be a bit misleading at first glance since the DMV assigns different time frames to the holidays from year-to-year – for example the 2020 Christmas holiday started at 6 p.m. on 12/23 this year and ended at midnight on 12/27, but last year it started at 6pm on 12/24 and ended at midnight on the 25th.
Source: North Carolina Traffic Crash Facts 2000-2020
Text Us
You May Also Be Interested In
---
Thanksgiving, Christmas, and New Year's Day – Most Dangerous Time to Drive
Rural Road Accidents in North Carolina – Facts and Tips for Safe Travel
Cinco de Mayo – 5 Ways to Stay Safe on the Roads