Why Hire a Car Accident Lawyer?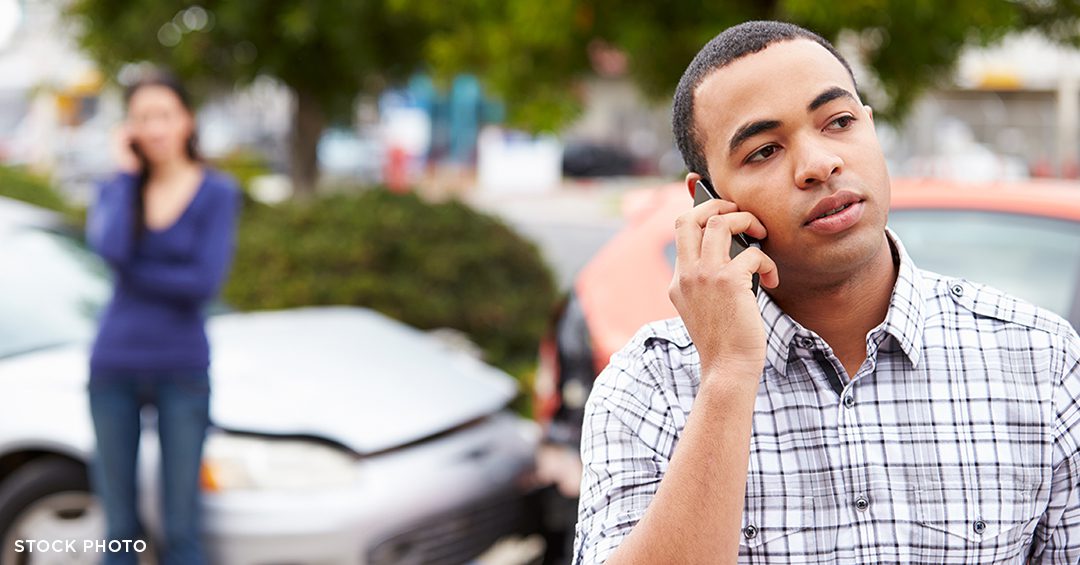 If you're injured in a car accident in the Carolinas, you don't have to hire a car accident lawyer. The insurance company will be all too happy to deal directly with you. Some may offer you a "quick" settlement and tell you that it's all you need, even if you're sure it's not. Some may tell you they won't go any higher or that they won't pay a penny more than whatever they're offering. Some might even tell you to take it or leave it. And some may tell you how hiring a car accident attorney to represent you is a "bad idea."
A personal injury claim may be settled for far too little because the injury victim didn't consult a personal injury lawyer.
Remember one thing. Whether they tell you they're good neighbors, or that you're in good hands, or that they're on your side – whatever their marketing might have you believe – insurance companies are businesses. One of their goals is to make money. They do that by collecting premiums and limiting payouts to people just like you.
Now, ask yourself why you should hire a car accident lawyer. Below are four of the top ways an experienced auto accident lawyer can help you.
1) A Car Accident Attorney Can Protect Your Rights
Our experienced car accident injury lawyers have seen what happens to a lot of the people who choose to go it alone after a motor vehicle accident. Some of them come to us when they realize that the car accident settlement offered by the other driver's insurance was far too low to cover all of the medical and other expenses they incurred.
Sometimes, it's too late. Maybe the statute of limitations has run out, or – more frustratingly – they've unknowingly done or said something to damage their case or eliminate their opportunity to seek compensation. These costly mistakes can potentially be avoided with skilled legal representation.
There are rules to making injury claims after car accidents. Having an attorney who knows those rules can make a significant impact on a case outcome. Here are some of the benefits we offer our clients:
We deal with the insurer. Every time you speak with them, they could be looking for ways to limit their payout to you. They may ask innocent-sounding or leading questions. These phone calls can be traps. What you may think is a casual, friendly answer may very well be used against you. There are things you should not say to the adjuster, and we can take on this task for you.
We can calculate the realistic value of your case. Insurance companies sometimes try to pay as little as possible. We can help you determine the real costs of your injuries and, in many cases, seek more compensation than the insurer would otherwise offer.
We negotiate on your behalf. Yes, there is a lot of back and forth. We're not just talking the talk, either. We gather evidence and build a case for your claim. Our goal is to get you as much as possible, as quickly as possible.
When all else fails, we'll determine whether a lawsuit is necessary. Not every insurance claim requires a lawsuit, but sometimes insurance companies just refuse to be reasonable. That's when our litigation experience comes into play.
What's the Difference Between a Claim and a Lawsuit?
Start with the first and proceed to the second if necessary. When you suffer a physical injury, the first step towards trying to get compensation is to submit a claim against the insurance policy of the other party who was at fault. A claim is not a lawsuit. It's an attempt to get fair compensation from the insurance coverage that already exists, though that can require intense negotiations.
Not all claims turn into lawsuits. For example, if the two parties – you and the insurer – cannot come to an agreement on a fair settlement, hiring a car accident lawyer to help you negotiate would be a sound option. Just be careful what you say, or you could damage your claim – that's why it's generally advisable to speak to an auto accident attorney before speaking with the insurance company.
If negotiation fails between your car accident lawyer and the insurer, your lawyer can help you progress through the steps of filing a lawsuit. Your lawyer could also help file a lawsuit if the insurance policy's limit, which is the most the insurance company is legally required to pay, is not enough to cover your harms and losses. The key here is that a lawsuit is not the first step in the process and, for most car accident cases, is not even required.
The Law Offices of James Scott Farrin has experienced car accident attorneys that can help with both your claim and a potential lawsuit. Call us at 1-866-900-7078 for a free case evaluation. We're available 24/7.
2) Car Accident Injury Attorneys Know How to Seek the Most Compensation Possible
While hiring a car accident attorney does not guarantee a result – every case is unique – an attorney can tell you where you can try to find that compensation and what you can be compensated for. When you've been hurt through no fault of your own, you should be made whole. That is, you should receive something in return for the harms and losses you've suffered.
There are many different avenues through which we may seek compensation on your behalf, including:
Liability Coverage – Part of the required insurance coverage in the Carolinas, this money helps to cover the expenses of a crash. Things like medical bills and car repairs are obvious examples. Depending on the type of crash that injured you, there may be more complicated insurance issues, such as those involving commercial vehicles.
Medical Payment Coverage or Personal Injury Protection – In North Carolina, this coverage (often called MedPay or Med Pay) is not required. In South Carolina, the analogous coverage is called Personal Injury Protection (PIP), but it is also not mandatory.
Uninsured/Underinsured Motorist Coverage (UM/UIM) – Just because every driver in the Carolinas is required to carry insurance doesn't mean everyone does or that they carry enough insurance to cover the damages and losses they cause. Whatever the reason, your own policy can include Uninsured Motorist Coverage (UM) or Underinsured Motorist Coverage (UIM). These come from your own insurance company in the event you are in an accident with someone with no insurance or inadequate insurance. And sometimes, making a claim on this insurance, called a first-party insurance claim, is in your best interest.
Driver's Personal Assets – In rare cases, the damage to you may far exceed the amount insurance is required to pay. In these cases, we may be able to seek compensation from the driver who injured you through their personal assets.
You have the right to seek compensation for the harms and losses you've suffered due to someone else's negligence or carelessness behind the wheel. We recommend that you consult with an experienced car accident attorney who can advise you and protect your legal rights.
3) Car Accident Injury Attorneys Know What You Can Seek Compensation For
You probably know that when someone causes an accident, the at-fault driver's insurance is supposed to pay to repair your vehicle. Most people also know that a driver's insurance should cover injuries from that collision. There's much more to it, though. You may not realize how many expenses could fall on you after someone injures you in a car accident. An experienced attorney knows what to look for, how to document it, and how to make a case to try to get the compensation you may deserve:
Property damage – repairing your car or other damage to what's yours
Medical expenses – paying for your medical care as you recover from your injury
Lost wages – if your injury prevents you from working
Loss of consortium – if your injury prevents you from benefiting from a relationship
Pain and suffering – your continued pain and discomfort as a result of the injury
Diminished value – compensation for the reduced value of your vehicle
Punitive damages – in situations where the other driver recklessly caused damages or injuries, drunk driving for example, punitive damages may be available in a lawsuit as a form of punishment and to deter other drivers from such reckless conduct
The takeaway here is that when you are injured by another driver, it could be more costly than you think. You may not realize the scope of how that injury affects you, what it really costs, or your legal options. We will evaluate your case for free. Call 1-866-900-7078 right now, and let's talk.
4) Car Accident Injury Attorneys Could Help Even if You Weren't in a Vehicle – Or the Other Vehicle Is "Special"
Sadly, there are numerous ways negligent drivers can hurt people in car accidents. You don't have to be in a car to be injured in a car accident, and sometimes, the other vehicle in the crash carries with it a special set of rules. The most common collision is between two cars, but there are many others.
Sadly, there are numerous ways negligent drivers can hurt people. You don't have to be in a car to be injured in a car accident, and sometimes, the other vehicle in the crash carries with it a special set of rules. The most common collision is between two cars, but there are many others.
Not all crashes are the same, either. The circumstances can also affect how the claim or case proceeds as well. This can be true in hit-and-run crashes, DWI/DUI crashes, and wrongful death cases, to name a few. We look at every aspect of your case, and many factors you might not even consider as we build it.
While every case is unique, some are certainly more complex than others – including many of the types of cases in this section. We highly advise that, if your case falls into these categories, you discuss it with an experienced car accident attorney immediately.
You Don't Pay an Attorney's Fee Unless We Recover for You2
This type of fee structure is called a contingency fee. At the Law Offices of James Scott Farrin, we only collect a percentage of the total amount we recover for you. What we make is contingent on what we recover for you. It also means there are no upfront costs and no hourly fees for you to worry about.
We understand that a car accident can disrupt your life, and we want you to be able to benefit from the guidance, counsel, and legal assistance of an experienced lawyer. We bear the burden of investigating your case and pursuing your claim, so you can focus on your health. We also offer a free case evaluation to help you decide how you want to proceed with your car accident case.
Let Us Do the Work While You Get Better
The car accident lawyers at the Law Offices of James Scott Farrin work hard to take the burden of your personal injury claim off your shoulders. It starts by calling, chatting with us, or contacting us online for a free case evaluation. If we believe we can help you with your car accident claim, we'll come to you – whether that's at home, at work, or in the hospital. We'll stay in touch with you, keep you in the loop, and check on your health.
There's nothing to lose by calling us at 1-866-900-7078. Let us see if we can help. Give us a call – 24/7. The HurtLine is always open.
Text Us