Do You Need a Disability Lawyer in Durham, NC?
---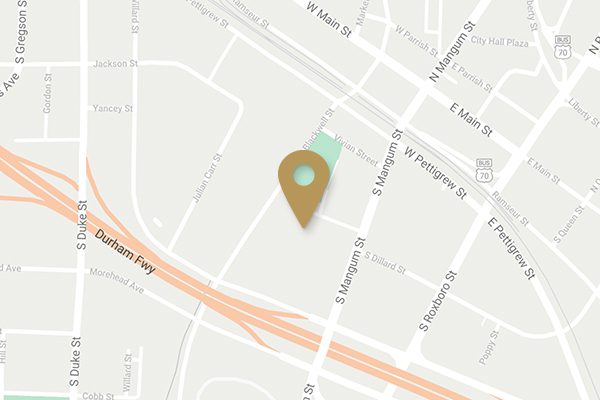 555 South Mangum Street
Suite 800
Durham, NC 27701
Phone: 919-688-4991
Toll Free: 1-866-900-7078
You've heard a lot of law jargon about Social Security Disability, but how does it all work? Will you be able to get benefits? We have answers to some key questions below. If you're ready to have your case evaluated for free by a compassionate Durham social security attorney, you can reach a member of our team instantly, 24/7.
Tip: Our Durham office can handle cases other than Disability too, like Personal Injuries.
Applying for Social Security Disability: Process and Timeline
Explaining the application process for Social Security Disability (SSD) is much easier than completing it. The Social Security Administration (SSA) asks several basic questions when you apply for benefits:
Do you meet the technical requirements for either of the two Disability Programs?
Are you currently working to the level of Substantial Gainful Activity (earning at least a certain monthly amount)?
Do you have an injury or illness that has lasted at least 12 months or is expected to last at least 12 months or result in death?
Is your condition severe enough to keep you from performing your past work and any other work at a substantial level?
If you are approved at the initial application, you might get benefits in a matter of months. Unfortunately, about 65 percent of applicants nationally are denied Social Security Disability benefits when they first apply. In North Carolina, the odds are even worse: only about 25% of initial Disability claims are successful.
This can happen because of improper paperwork and application procedures, or because the SSA determines that your disability does not qualify. If you are denied and choose to appeal, the process can take years.
Jargon Blocker!
Does "eligible" for benefits mean the same thing as "qualified" for benefits?
No. Those words get used interchangeably sometimes, but they don't mean the same thing. Think of it this way:
After Wool E. Bull completes high school or an equivalent, he's eligible to apply to a top university. However, since Wool didn't get good grades, he's probably not qualified to get into that top university.
Exploring Eligibility
A person must work a certain amount throughout their life (not necessarily full time) and pay payroll taxes to be eligible for Social Security Disability. The work must also have been fairly recent. Generally, you must have worked five of the ten years prior to your disability.
Tip: If you don't have enough work credits, you can apply for Disability benefits through Supplemental Security Income (SSI). Eligibility for this program is based on financial need.  You must meet certain income limits to be eligible for SSI, as well as meet the same requirements for disability to be qualified for benefits.
Common Disabilities That Qualify for Social Security Disability
The SSA keeps a list of "medical impairments" that generally qualify applicants for Disability benefits, from respiratory illnesses to mental health disorders. Even if your condition is not on the list, you may still be able to qualify for benefits if your impairments limit your ability to function well enough to perform your past work and other less demanding work. It is crucial for your chances to file a thorough application with proper supporting evidence and medical records. Contact our disability lawyers in Durham, NC to see how we can help.
You don't have to be a certain age to be eligible for Disability, but age can play an important role in the SSA's decision of disability. Broadly speaking, an older applicant is more likely to have trouble adjusting to a new job or skill after injury than a younger one.
Where Is the Social Security Disability Office in Durham?
The Social Security Disability office in Durham is located at the following address:
3511 Shannon Rd, Suite 200
Durham, NC 27707
They can be reached at: 1-888-759-3908
However, in person is not the only way to apply, and not always possible. Apply for benefits online as soon as you become disabled. You may also apply over the phone: 1-800-772-1213
Why Hire Us as Your Durham Social Security Disability Attorney?
No Waiting Around: Simply put, cases don't collect dust here. Our proprietary software and streamlined processes have earned national recognition and lots of praise from our clients.
Our Contingency Fee Arrangement: At James Scott Farrin, we don't collect an attorney's fee unless you get paid2. This ensures we're aligned in our goal of trying to recover the maximum you may deserve, as quickly as possible.
Free Case Evaluation: A Durham Social Security Disability attorney can review your case confidentially — at no cost to you.
Our goal is to help ease your financial burden, so our team fights to try and get clients maximum compensation. We know from firsthand inside experience how the system works, what they look for to accept a claim, the importance of filing the correct forms and meeting strict deadlines, and what medical records to present.
Meet Rick Fleming, Head of our Social Security Disability Department
Rick is an NC State Bar Board Certified Specialist in Social Security Disability law – a claim only a fraction of North Carolina attorneys can make. He is a tireless advocate for those whose voices may otherwise go unheard.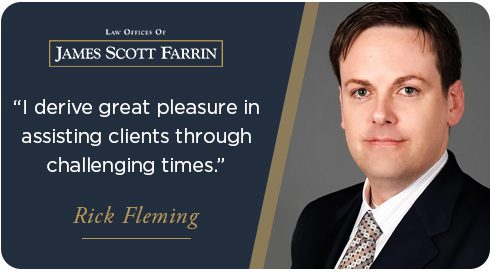 Do you need a Durham Disability attorney to fight for your rights? We have the experience and resources to handle your case. Call, click, or chat to get started.
Practice Areas

Former Social Security Disability Client, Online Google Review
Love James Scott Farrin. They stay on the case like it should be done. ✔ I had a great experience with them [and] would let anyone know to use them. 100% satisfied. 1

Former Personal Injury Client, Online Google Review
They helped us understand what was going on
They helped us understand what was going on, what was needed, [and] what we would do next. They checked in on us to make sure we were okay and that everything was going great outside of just working on the case. 1

Former Auto Accident Client, Online Google Review
I was very happy with the services received from James Scott Farrin.
I was very happy with the services received from James Scott Farrin. [The] legal team was very professional and responsive to any questions that I had. 1
Testimonials do not reference all the feedback the firm has received. Each case is different and must be evaluated on its individual facts. Prior results do not guarantee a similar outcome can be achieved in the future.