Seasoned Wilmington Truck Accident Lawyers Who Care
---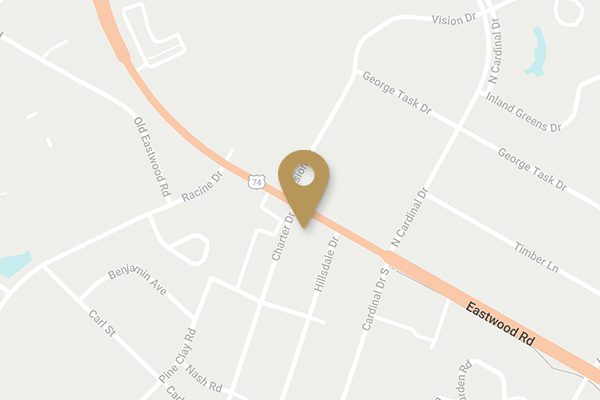 428 Eastwood Road

Wilmington, NC 28403
Phone: 910-830-2733
Toll Free: 1-866-900-7078
Life can change in a flash when a tractor-trailer truck slams into your car. Take time to be thankful that you are alive, and reach out for help from an experienced Wilmington truck accident lawyer as soon as possible. Truck accidents are significantly different from car accidents, and a knowledgeable attorney can guide you through the multiple laws governing trucks and help you build a case seeking maximum compensation.
How Do Truck Accidents Differ From Car Accidents?
Anyone who has driven past an accident scene between an 18-wheeler and a car can tell you that these crashes seem to be larger and more dangerous than wrecks involving only cars. It's easy to imagine that passengers must have sustained serious injuries when you see a jack-knifed semi and a crushed car.
In addition to their size and frequent severity, truck accidents are also often more complicated. Determining who may be liable can be tricky when you are dealing with a truck driver, a trucking company, a truck maintenance company, and others.
If you have been injured in a truck wreck, you can rely on our lawyers to focus on these issues so you can focus on your health.
What Are Common Truck Accident Injuries?
Injuries can be significant when a 35,000-pound semi-truck collides with another vehicle. Some of the more common truck accident injuries include:
Back and neck injuries, including whiplash and paralysis
Head and brain injuries, including concussions and traumatic brain injury (TBI)
Internal injuries, including trauma to the kidneys, spleen, and liver
Cuts, bruises, burns, and broken bones
Injuries from a truck accident can also have long-lasting implications for victims. The trauma of the accident can linger, as well as the need for ongoing medical and life care expenses. This is one of the many reasons it is important to consult with an attorney who is experienced in handling truck accident claims and who will fight for compensation for all of the harm and losses you may have suffered.
Does Wilmington Have a Lot of Truck Accidents?
In 2020, Wilmington had 84 accidents involving trucks, seven fewer than the previous year. The following five-year chart is taken from a Crash Query Tool of NC Vision Zero, a statewide program that aims to eliminate roadway deaths and injuries using data-driven prevention strategies:
Truck Involved Crashes in Wilmington, NC
| Year | Crashes |
| --- | --- |
| 2020 | 84 |
| 2019 | 91 |
| 2018 | 58 |
| 2017 | 72 |
| 2016 | 70 |
There were fewer cars on the road in 2020 during the COVID-19 pandemic, so it is hard to estimate whether the decrease in truck crashes from 2019 to 2020 will continue.
Can I Afford a Wilmington Truck Accident Lawyer?
Yes, you can afford a truck accident lawyer who works on a contingency fee basis, like the ones for the Wilmington office of our firm. Since we only collect a percentage of the total compensation if we recover for you, you do not have to pay us any upfront costs … and there's no attorney's fee unless we recover for you.2 This way, you can obtain high-quality legal representation for your truck accident case even if you don't have the funds at the time of the accident.
Why Hire Us as Your Wilmington Truck Accident Attorneys?
At the Law Offices of James Scott Farrin, we have helped North Carolina truck accident victims. Read how we helped Jennifer V. tackle perhaps her biggest challenge after being hit by an 18-wheeler – fighting with the at-fault truck driver who denied all responsibility.
We've worked with many North Carolina truck accident clients since we opened in 1997, and we have obtained the following settlements1:
$4,500,000 for a man who was injured when he was struck by a tractor-trailer
$2,000,000 for a woman who was hurt when vehicle was hit by a company truck
$1,000,000 for a family who was injured when their vehicle was stuck by a tractor-trailer
If you have been in an accident with a commercial truck, semi, 18-wheeler, or tractor-trailer, call us at 1-866-900-7078 for a free case evaluation. Let us put our experience to work for you.

Former Car Accident Client, Online Google Review
I cannot thank you enough
I cannot thank you enough for the assistance at the Law Offices of James Scott Farrin located in Greensboro, NC. Using their legal [experience] and combining their professionalism heightened my expectations throughout the course of my case here. 1

Former Workers' Compensation Client, Online Google Review
I want to thank everybody who worked on my case at James Scott Farrin.
I want [to] thank everybody [who] worked on my case at James Scott Farrin. They did a very professional and great job. I would recommend them to anybody that was ever looking for a lawyer, and I definitely would use them again. 1

Former Workers' Compensation Client, Online Google Review
I would recommend ANY and EVERYONE
I would recommend ANY and EVERYONE who has unfortunately been injured at their job and been treated unfairly to give JSF a call immediately. I had a very unpopular case, and JSF stepped up to the plate and delivered. I'm beyond ecstatic about my outcome! 1
Testimonials do not reference all the feedback the firm has received. Each case is different and must be evaluated on its individual facts. Prior results do not guarantee a similar outcome can be achieved in the future.