Find a Car Accident Attorney for Wilmington with Experience and Compassion
---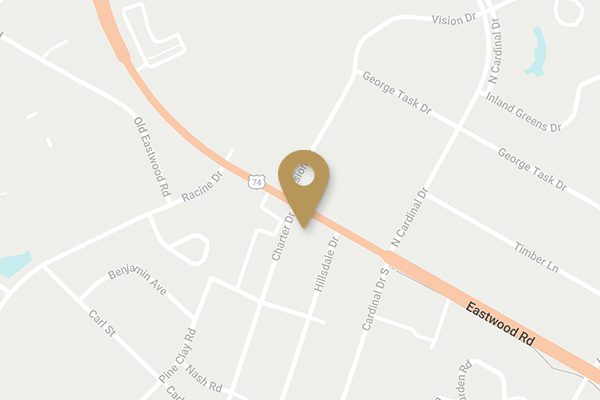 428 Eastwood Road

Wilmington, NC 28403
Phone: 910-830-2733
Toll Free: 1-866-900-7078
While many metropolitan areas experienced population declines during the pandemic as people left crowded cities, the Wilmington metro area experienced 1.8% population growth from July 2020 to July 2021. Unfortunately, traffic and accidents generally accompany population growth.
The NCDOT reported the following car crash stats for Wilmington as of December 2020:
| | |
| --- | --- |
| Crashes | 3,276 |
| Fatalities | 14 |
| Injuries | 1,299 |
| Crashes involving alcohol | 136 |
| Fatalities involving alcohol | 3 |
| Injuries involving alcohol | 77 |
The Law Offices of James Scott Farrin is committed to protecting the rights of the people of Wilmington. If you have been injured in an auto accident, contact our Wilmington office for a free case evaluation. Our firm has helped more than 55,000 people since 1997, and we want to try to help you, too.
Where Do Car Accidents Occur Most Often in Wilmington?
In February of 2022, WECT News 6 published an interactive breakdown of some of the worst intersections for car accidents in New Hanover County, where Wilmington is located. Half of the intersections were located along College Road, and angle accidents (including T-bone crashes) and rear-end crashes were the most common.
The following chart lists the intersections where the most wrecks occurred between 2018 and 2021:
If you have been injured in a car accident that was not your fault, we advise you to seek the counsel of a Wilmington accident lawyer as soon as possible. You don't have to handle the aftermath of the accident by yourself.
Should You Give the Insurance Company a Recorded Statement?
It's prudent to talk to an attorney before giving a recorded statement to the insurance company. If the at-fault driver's insurance company can prove that you were responsible for any part of the accident, even just 1%, it may try to deny you any compensation. An experienced attorney can explain your rights and advise you on how to communicate with the other driver's insurance claims adjuster.
If the accident was not your fault, an auto accident lawyer for Wilmington can help you try to obtain compensation for harms and losses you incurred from the accident. Call the Law Offices of James Scott Farrin at 1-866-900-7078 for a free case evaluation. The phone call costs you nothing, and representation may improve your chances of receiving compensation.
What Is Your Car Accident Case Worth?
Car accidents can be as different as cars themselves are, so it's difficult to estimate the value of a car accident claim without knowing all the details. However, the following types of facts are usually evaluated when determining how much a car accident case may be worth:
Accident specifics – the who, what, where, when, why, and how of the accident
Medical care – immediate medical attention provided and possible ongoing care needed
Lost wages – current pay, as well as future pay, not received due to an inability to work
Pain and suffering – stress, fatigue, and worry resulting from the accident
Other factors – such as possible diminished value and punitive damages, and insurance policy coverage limits
Can You Afford a Car Accident Lawyer for Wilmington, NC?
Yes, you can afford a lawyer, like the ones at the Law Offices of James Scott Farrin, who work on a contingency fee basis because you do not have to pay anything at the outset of your case. Instead, we collect our attorney's fee as a percentage of the compensation if we recover for you.2 While there may be other fees associated with your car accident case, you won't owe us an attorney's fee unless we recover for you. Guaranteed.
Hire the Law Offices of James Scott Farrin to Help You with Your Car Accident Claim
We have helped more than 60,000 people recover over $1.6 billion in total compensation since we opened our doors in 1997.1 We can use our experience and resources to help you with the following types of activities as needed:
Working with medical providers to gather records and testimonies
Gathering evidence and documenting communication
Investigating possible liability of involved parties
Communicating with the insurance company
Identifying possible sources of compensation and potential case value
We will fight for your rights. Contact us today for a free case evaluation.
Text Us
Practice Areas

Former Car Accident Client, Online Google Review
I cannot thank you enough
I cannot thank you enough for the assistance at the Law Offices of James Scott Farrin located in Greensboro, NC. Using their legal [experience] and combining their professionalism heightened my expectations throughout the course of my case here. 1

Workers' Comp Client, Google Review1
I want to thank everybody who worked on my case at James Scott Farrin.
I would recommend them to anybody that was ever looking for a lawyer, and I definitely would use them again.

Former Workers' Compensation Client, Online Google Review
I would recommend ANY and EVERYONE
I would recommend ANY and EVERYONE who has unfortunately been injured at their job and been treated unfairly to give JSF a call immediately. I had a very unpopular case, and JSF stepped up to the plate and delivered. I'm beyond ecstatic about my outcome! 1
Testimonials do not reference all the feedback the firm has received. Each case is different and must be evaluated on its individual facts. Prior results do not guarantee a similar outcome can be achieved in the future.