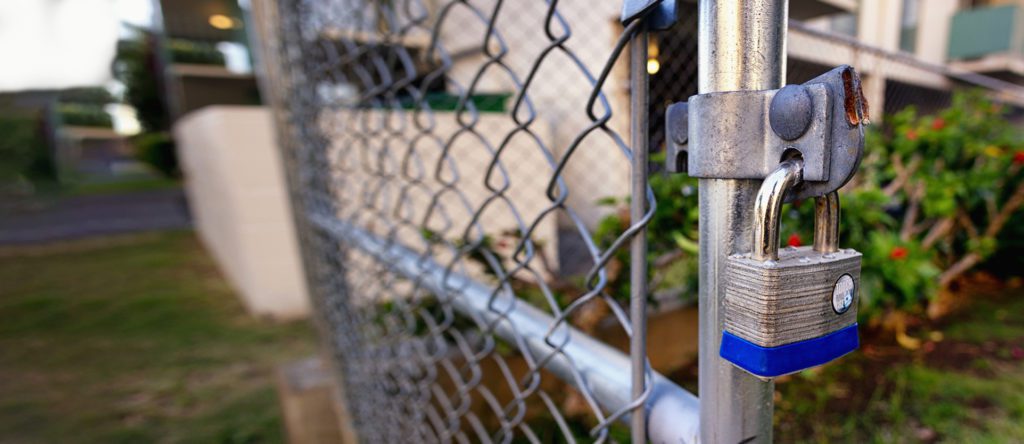 What happens when you're injured somewhere you should have been kept safe?
Property owners and proprietors owe a duty of safety to you. If you're hurt because of their neglect, you may be entitled to compensation.
Negligent Security and Personal Injury Law – What You Should Know
When you're a customer at a business, that business is obligated to provide an environment that's reasonably safe. Most people think of safety as putting signs out warning of wet floors or broken equipment, but there's more to it. Safety and security are often synonymous. In the case of security, a business is expected to create an environment where customers are safe from criminal activity – things like robbery and assault.
What Is Negligent Security (aka Security Negligence)?
In simple terms, negligent security is the idea that the owner, operator, or in some cases the tenant of a property has some form of liability for crimes and violent acts perpetrated on the premises. It is the basis by which an individual injured by a third party tries to hold liable the owner or tenant of the property where a criminal injury is inflicted.
Let's say, for example, you're walking to your hotel room and someone assaults you in the hallway. Or you're in a sports stadium and someone robs you in the bathroom. In both of these cases, a criminal act has happened. Was the owner or operator of the facility aware of criminal activity or the possibility thereof? Was there a reasonable risk of harm that was ignored? If so, that could be a case for negligent security. If inadequate or negligent security makes you the victim of a crime, you could have a case.
What Is the Responsibility of a Business to Provide Security?
Owners and operators of a property are generally responsible for the safety of their patrons and the people on the premises. Their responsibility may create liability when they fail to provide a reasonably safe and secure environment.
If you break it down, there are two things that may help you prove liability of an owner or operator of a property. First, if there is a history of criminal activity on or around the property, it may help you prove your case. The owner, proprietor, or operator of the property knows there is a danger and is obligated to address it adequately to provide safety for the people on site. Second, if the nature of the business is inherently seen to attract crime – a bank or gambling establishment, for instance – it would be reasonable for the average person to expect more security measures be in place. If they are not, it may make your case for negligence against the owner.
What measures are appropriate are left to reason, and can be argued. These claims can be tricky, so it may be a good idea to hire an experienced personal injury attorney to represent you.
Examples of Security Lapses That Can Lead to a Negligent Security Claim
Bearing in mind that these cases depend heavily on the facts of the particular circumstances, here are some possible red flags. If your case seems similar to the circumstances in this list, it doesn't necessarily mean you have a case – but you should absolutely consult with an attorney.
General lack of security – dark, unpatrolled parking lots, unmonitored access to the property, improperly secured doors
Inadequate or irresponsible staffing or training – guards not making proper rounds or being inattentive or unresponsive, not having someone at the front desk or entry as appropriate, not screening new employees responsibly
Inadequate equipment – broken security cameras, door locks, automatic locking doors and windows
Improper or inadequate lighting – broken or malfunctioning lighting or bulbs, failure to leave lights on long enough
Poor access control – broken or missing locks on gates and fences, lack of monitoring, not using existing gates, fences, or controls reasonably
Overgrown landscaping – allowing plants to create hiding places, or to obscure or damage monitoring equipment
Non-functioning emergency warning systems – non-working or broken alarms and metal detectors
Inadequate screening or monitoring – failure to search for weapons, failure to have personnel at strategic places, such as at a front desk in a hotel or bouncer at a bar doorway
Again, none of these factors alone make your case. The body of evidence as a whole will. These are simply to give you an idea of some contributing factors. The actions of the property owner or operator will be held to the standard of a "reasonable person" – would a reasonable person believe they acted negligently given the facts of your case?
Who Can I Seek Compensation From for Negligent Security?
If you're hurt as a result of negligent security, here are some examples of businesses and properties that may be held liable and why:
Parking lots and parking garages – these areas should be well lit, and if necessary have call buttons and security guards.
Bars and nightclubs – these are often areas where fights tend to break out. Reasonable security measures to protect patrons should be in place and enforced. These may include metal detectors, bouncers, and other security personnel and measures.
Apartment buildings – building owners should provide reasonable security in all common areas. These might include security cameras, gates, call buttons.
Amusement parks – these areas should be well lit, and if necessary have call buttons and security guards.
Colleges – colleges and universities should take reasonable measures to protect students, staff, and visitors. This may include building-access controls, adequate lighting, immediate warnings of dangerous activity, emergency call buttons, and security guards where and when necessary, such as at football games, concerts, and other large campus gatherings.
Hospitals – attacks may be prevented by having reasonable security measures in place and by properly training staff as to what to do if an attack occurs. Controlled access may be called for in some areas.
Schools – preschool, elementary, and secondary schools also have a responsibility to keep students, staff, and visitors safe. This may include locked doors, resource officers, and requiring personal identification to enter the building.
Stores and shopping malls – attacks may be prevented by having reasonable security measures in place and by properly training staff as to what to do if an attack occurs.
Self-storage facilities – some attacks may be prevented with adequate lighting, cameras, and locks, and by having reasonable security measures in place and by properly training staff as to what to do if an attack occurs. Locations offering 24-hour access could ensure that access is controlled to prevent unauthorized personnel in the facility.
Hotels – attacks can occur in any area of a hotel at any time. Hotels have a duty to provide reasonable security, including adequate locks on hotel room doors and security measures in common areas, such as self-locking doors and elevator entrance keys where appropriate.
Banks – banks have a duty to not only protect the money and securities located in the vault and the personal belongings in lock boxes, but also to protect their employees and others in the bank. Protection mechanisms in today's banks should include, at minimum, properly trained staff, security cameras, and other security measures.
Sports stadiums – sports stadiums have ramped up security in recent years for obvious reasons. Bag checks, metal detectors, security guards, security cameras, police presence (both uniformed and plain clothed), ample parking lot lighting, and admission wristbands are among the measures many stadiums have taken.
Three Tips to Building Your Case for Negligent Security
Hire an attorney. An experienced personal injury attorney is going to know how to build your case, and work to ensure you are treated fairly. You can probably assume that the business or property owner you're seeking compensation from will have representation – you want someone who will look out for you.
File your case promptly. You'll want to file your claim as soon as possible due to the statute of limitations – which can vary depending on the specific circumstances. Not only does that enable your attorney to gather evidence more easily, it will mean you may collect any compensation you may be awarded sooner. If the injury resulted in death, the statute of limitations may be even shorter.
Gather evidence and witnesses, if there were any. You have to prove that you were injured due to someone else's negligence. To prove negligence, you have to show that you were owed a duty of care by the defendant, that the owner or proprietor did not fulfill that duty, and that their negligence directly led to your injury.
Get a Free Case Evaluation from Experienced Negligent Security Lawyers
It's the law for businesses to provide adequate protection for those on their property, especially if they are aware or should be aware of danger. If you or someone you know has been attacked or suffered a personal injury on someone else's property as a result of negligent security, you may be entitled to compensation for injuries and losses. Contact us online or call 1-866-900-7078 for your free case evaluation. We're available to speak with you 24/7.
Text Us