Camp Lejeune Litigation Team
Who Can You Trust With Your Camp Lejeune Water Contamination Case? Our Formidable Team Is Here to Help You.
Nearly a million members of the military, other workers, and their families were exposed to highly-contaminated drinking water at Camp Lejeune between the 1950s and the 1980s. Many suffered cancer or other ailments as a result.
If you or a loved one are among those affected, the opportunity to seek justice has finally come. How do you choose the right law firm for you? Our team has the experience, resources, and skill to take on your case.
Our Active — and Fearless — Litigation Practice
Since 1997, we've helped more than 60,000 people fight for compensation for harms and losses caused by others. And we want to do the same for you and your family.
Our team is backed by the resources of one of the largest plaintiffs' firms in North Carolina. We are actively prosecuting class action lawsuits against 3M for distributing defective earplugs to U.S. soldiers, DuPont/Chemours for contaminating drinking water, the State of North Carolina over retired government employee health benefits, Audible/Amazon, and others.
The lead attorney for your Camp Lejeune case will be Gary W. Jackson. Gary is widely known and respected, and he has 42 years of experience trying cases in North Carolina state and federal courts.
Gary is supported by a team of highly-skilled litigation attorneys possessing a wide range of skills and experience. And we have a true trial focus. While most attorneys don't go to court, we are always ready to go to trial if we don't feel you're being treated fairly.
Battle-Tested: Our Historic Civil Rights Victory
The Camp Lejeune cases represent significant legal and logistical challenges, but nothing we have not overcome in the past. Previously, we led one of the largest civil rights cases in U.S. history, representing thousands of Black farmers who suffered discrimination by the Department of Agriculture.
The Black farmers case was massive. We created a new system to process nearly 100,000 potential claimants across several states within a 180-day timeframe. After devoting 40,000 attorney hours and 100,000 staff hours to the case, our attorneys had a chance to sit knee-to-knee with nearly every single potential claimant. The result was a $1.25 billion settlement with the government on behalf of 15,700+ clients.3
The judge on the case went out of his way to praise our work in his written decision:
"Class counsel have undertaken the immense challenge presented by this action with the utmost professionalism and integrity, exhibiting skill, diligence, and efficiency in all aspects of their duties."
Eastern North Carolina Is Our Home: Why That Matters
Under the new legislation allowing affected individuals to seek compensation for Camp Lejeune contamination, all cases must be brought specifically in the Eastern District of North Carolina. We have 16 offices across the state, with 11 of them in the Eastern District.
We routinely try cases in the Eastern District of North Carolina and are familiar with the judges and local laws there. In fact, one of our attorneys, Daniel Smith, formerly served as Assistant United States Attorney for the district.
When individuals need justice in Eastern North Carolina and beyond, we know how to help.
Can You Afford an Attorney for Your Camp Lejeune Case?
Yes. For so long, you were silenced, barred from seeking compensation for what Camp Lejeune cost you and your family. Now that the law allows you to pursue your claim, you may be wondering how you can afford to do that. You may be drowning in medical debt from your harms and losses at Camp Lejeune.
Money should not be a barrier to justice, especially for such blatant wrongdoing by the government. We offer a contingency fee arrangement to our clients, which lets us assume the financial burden of working on your case.2 You pay nothing up front and no hourly fee. There is no retainer fee. Even your case evaluation by an attorney is completely free, and you're under no obligation to hire us.
Only if we're successful in recovering compensation for you and your family do we collect an attorney's fee. And that fee only comes from any compensation we recover for you.2
Your Opportunity for Justice Is Here. We Can Help.
Our mission is to use our reach to try to ensure that no one affected by Camp Lejeune is left behind, and our track record gives us confidence that we can help you.1 Let us take on the burden of your case for you. We've been taking on the government for years, including our historic class action settlement for $1.25 billion.3
To see if you have a claim, contact us to have your case evaluated by an attorney. You can reach us through this form, or you can call at 1-866-900-7078 any time to speak to a real person. 
Awards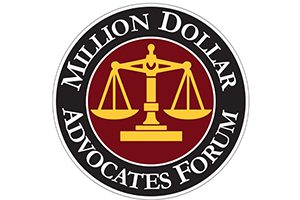 3 Each case is unique and must be evaluated on its own merits. Prior results do not guarantee a similar outcome. Re Black Farmers Discrimination Litigation, the Law Offices of James Scott Farrin led a team of firms to recover $1.25 billion for Black farmers from the U. S. government for discrimination.
*Years of designation for "Power List" are 2021-22. For standards of inclusion, visit https://www.farrin.com/business-nc-power-list/; years of designation for "ones to watch" are 2020-23. For standards of inclusion, visit bestlawyers.com; year of designation for "top 40 under 40" is 2023. For standards of inclusion, visit thenationaltriallawyers.org.