New Bern Workers' Compensation Attorneys Who Know the Law*
---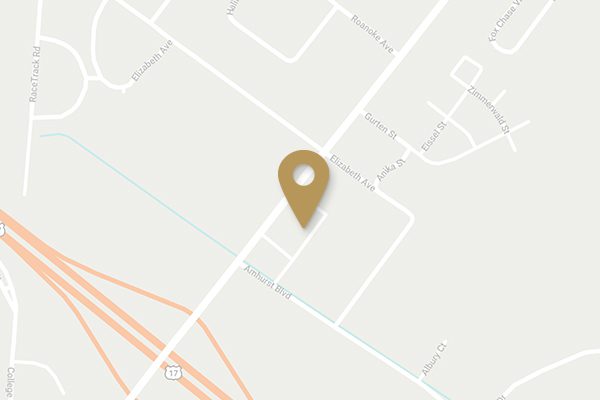 1505 South Glenburnie Rd
Unit P
New Bern, NC 28562
Phone: 252-634-9010
Toll Free: 1-866-900-7078
With a population of nearly 30,000, New Bern is the second-oldest town in North Carolina and is located in the state's Inner Banks region. The Law Offices of James Scott Farrin's New Bern office is less than five miles from some of the city's largest employers, such as BSH Home Appliances Corporation, CarolinaEast Medical Center, and Moen, Inc., and less than 10 minutes away from International Paper's pulp mill.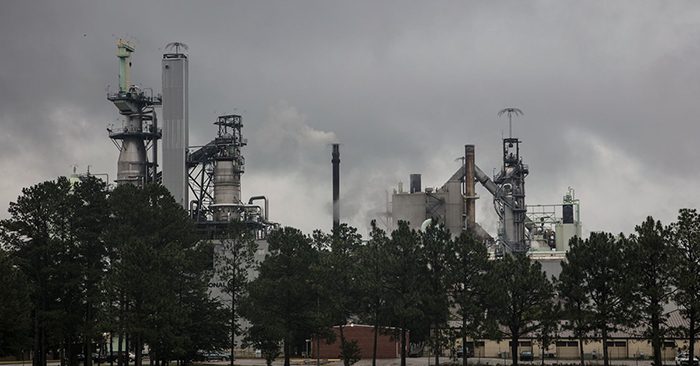 These companies are in industries that have high rates of workplace injuries. When employees are hurt at work, they are often unsure of what workers' compensation benefits may be available to them and what their employer's responsibility is for their care and continued employment. If you have been injured at work and have questions, seek out a New Bern workers' compensation lawyer to learn about your rights.  
At the Law Offices of James Scott Farrin, we understand workers' compensation law, the system that regulates it, and how to fight for your rights as an injured employee. Our team features several North Carolina State Bar Board-Certified Specialists in workers' compensation law, as well as attorneys who have years of experience working as workers' compensation defense attorneys.
Contact us for a free case evaluation. If we decide to team up on your case, there are no upfront costs and no hourly fees to worry about because we work on a contingency fee basis. This means we collect a percentage of any total amount we recover for you.2
How Long Does It Take to Settle a Workers' Comp Claim?
There are many factors that affect how long it takes to settle accepted workers' compensation claims.
If resolving a claim, the following aspects of the claim can greatly impact timing:
Severity of your injury
Time it takes you to recover and be released by the doctor
Back-and-forth negotiations with the insurance company
Size of the potential settlement
With few exceptions, a workers' comp settlement permanently closes, or settles, your workers' comp claim. Insurance companies may be eager to settle such claims to get them off their books and eliminate the possibility of having to pay you additional compensation. Seek the counsel of a workers' comp lawyer in New Bern when reviewing an early settlement offer, as the amount may be less than what your case is potentially worth.
Do I Have to Settle My Workers' Comp Claim?
In North Carolina, there is no requirement that a workers' compensation case has to settle. If you have suffered severe injuries at work and are permanently disabled, it may be more advantageous to you to not settle and let your employer's insurance company pay lifetime wage replacement and medical benefits. Discuss your settlement options with a workers comp lawyer in New Bern, and proceed with caution!
Can I Negotiate With Workers' Compensation Insurance?
Yes, you can negotiate with your employer's workers' compensation insurance company, but we advise you to speak with a New Bern workers compensation attorney first. An insurance claims adjuster will likely contact you soon after your injury. Speak with a lawyer beforehand so that you can try to avoid accidentally downplaying the seriousness of your injury or agreeing to a short-term medical treatment that might not be sufficient.
It is also unlikely that the insurance claims adjuster is going to mention all the benefits that may be available to you. So, when should you contact a workers' comp attorney? As soon as possible after your injury.
Do I Need a Lawyer for Workers' Comp?
In many cases, we think you can benefit from having the guidance of an experienced workers compensation attorney in New Bern – especially if it's time to negotiate a settlement.
Are you receiving Social Security Disability benefits, Medicaid, or Medicare? These benefits should be factored into any settlement discussions.
Is a lump sum or structured payment plan better? There are pros and cons to each of these options.
Are you permanently impaired? If so, you may be entitled to a disability award.
Do you need future medical treatment? This should be factored into your settlement discussions.
Do you have unpaid bills or benefits? These should be considered in any settlement amount, as well.
Is it smart to settle? Sometimes injured workers are better off leaving their workers' compensation cases open.
These and other considerations may greatly affect final settlement discussions. If you have been injured on the job, enlist the aid of a knowledgeable attorney so you can seek the optimal settlement agreement for your workers' comp claim.
At the Law Offices of James Scott Farrin, we have several attorneys who are North Carolina State Bar Board-Certified Specialists in workers' compensation. We can help you learn which benefits you may be entitled and help you try to get the medical treatment you need. Call us at 1-866-900-7078 today.
Will I Get a Lump Sum From Workers' Compensation?
When you are due a workers' compensation settlement, it can be either a lump sum or a structured payment plan. Both have pros and cons, and an attorney can help you consider which type of payment is the most advantageous for you.
Lump sum payments are one-time payments for all medical costs and benefits under the claim.
Pros – You are able to manage the settlement money and your medical treatment as you choose.
Cons – The amount is fixed, the money can be spent all at once, and the earnings on the money are generally taxable if you invest the money on your own.
Structured payments are regular payments over a specified period of time, and they are not as common since they are usually negotiated for permanent lifetime total disability cases, which are rare.
Pros – The payments can be for life, provide a guaranteed source of income, and are generally not taxable.
Cons – You are generally bound to the terms of the payment schedule even if your medical condition changes.
This is an important decision to make because it can affect your financial situation for the rest of your life. Consult a New Bern workers' compensation attorney before making this decision.
Contact a Caring Attorney Who Knows Workers' Compensation Law
If you have been injured at work, contact us or call 1-866-900-7078 for a free case evaluation. Our workers' compensation attorneys in New Bern know how workers' compensation law works in North Carolina, and they will fight for all the possible benefits you may be entitled.
At the Law Offices of James Scott Farrin, several of the attorneys on our workers' comp team have been selected by their peers to the 2021 "Best Lawyers Workers' Compensation Law – Claimants" list by the Best Lawyers in America publication.3 Tell them you mean business.
*by appointment only
Text Us
3For more information regarding the standards for inclusion for the "Best Lawyers" list, visit: www.bestlawyers.com.
Practice Areas