Wilson Motorcycle Accident Lawyers
---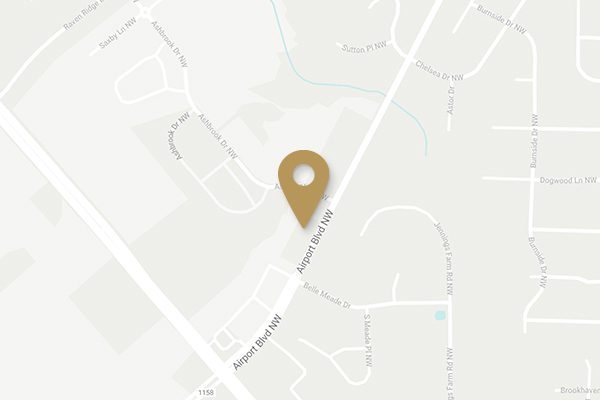 2315 Airport Blvd
Suite A
Wilson, NC 27896
Phone: 252-246-9090
Toll Free: 1-866-900-7078
As a Wilson motorcyclist, you have the same right to the road as any passenger car. Yet that simple fact can often be forgotten by other drivers. Unfortunately, when collisions occur due to the other driver's negligence, it is typically the vulnerable motorcyclist who experiences the worst of it.
Many Wilson accidents happen on the highways, with Interstate 95 and US 264 intersecting in the area. But accidents can happen anywhere, such as one recent fatal wreck involving a motorcyclist and a van on Radford Road. If you're here because you or a loved one have been injured in a motorcycle wreck, we want to help.
Get answers to some common questions below. For a free case evaluation by a Wilson motorcycle accident attorney, call us at 1-866-900-7078, any time.
How Common Are Motorcycle Wrecks?
In 2019, there were more than 3,500 motorcycle crashes in North Carolina, with most of them resulting in injury. And about 5,000 motorcyclists are killed across the country each year. On average, someone in Wilson County will be injured in some kind of crash in the next seven hours. Please be careful out there.
What Are Common Causes of Motorcycle Wrecks?
Some common ways a motorcyclist may be injured include:
Getting hit from behind by a speeding car, or by a driver who misjudges the speed and distance of the motorcycle
Crashing into the side of a car that recklessly turned left in front of them
Getting hit by a distracted or impaired driver
Getting cut off by a car that didn't see them
Do Motorcyclists Have the Right of Way?
A motorcycle has the same rights to the road as any vehicle. Which vehicle has the right of way in any given situation will depend on the traffic signs, signals, and circumstances in that area at that particular time.
It should be noted that, even when the motorcyclist has the right of way, this is often violated by drivers of passenger vehicles. These drivers may fail to see the smaller and faster motorcycle and take negligent actions leading to serious injuries.
What Are Common Injuries From Motorcycle Wrecks?
Even when you drive safely and defensively, accidents can still happen. Common motorcycle injuries can be severe, including:
Head injuries, such as concussions or skull fractures
Arm injuries, such as nerve damage or biker's arm
Leg injuries, such as broken bones or amputation
Road rash, which can range widely in severity
Spinal cord injuries
Death
What Do I Do if I'm Hit On a Motorcycle?
If you've been hit while out on a ride, the first thing is to get to safety and off the road, if possible. Then, call 911 and seek medical attention (leave your gear on until paramedics arrive). Seeking medical attention both preserves your health and creates a paper trail.
If you do not need to leave the scene due to your injuries, here are two important things you can do that may help with your claim later:
✅ Take pictures of the scene
✅ See if there are any witnesses and get their contact information
On the flip side, there are two important things not to do after a wreck:
❌ Don't admit any fault
❌ Don't leave the scene
Contact an attorney as soon as possible to take the legal burden off you. Since you pay on a contingency fee basis with us and not by hourly fee, there is no extra cost to hire an attorney as early as possible.2 Having that legal experience in your corner from the start can make all the difference to your claim.
What Damages Can I Recover After a Wreck?
Every case is different, but some damages you may be entitled to include:
Past and future medical bills
Lost wages and business opportunities
Physical pain and suffering
Emotional and mental trauma
Loss of companionship and intimacy
Read about
our successful settlements
in motorcycle and other accident cases,
1
and see what it's like to join the James Scott Farrin family.
Who Should I Sue?
The at-fault driver is responsible for making you whole for your injuries. In most cases, the driver will have insurance and you will seek reimbursement from their insurance company.
When you demand compensation from the insurance adjuster, you are filing a claim rather than initiating a lawsuit. However, if the insurance company will not agree to reasonable compensation, you may have to take them to court.
How Can a Motorcycle Accident Lawyer Help Me?
With motorcycle accidents, insurance companies may assume the motorcyclist is at fault. You want a strong advocate to fight for your best interests. An attorney can:
Gather key documents relating to your claim, including medical records, insurance policy information, and the police report
Investigate the details of your wreck and collect evidence
Build your case for maximum possible compensation
Negotiate with the insurance adjuster so you can avoid legal pitfalls
Interview any witnesses
Use experts to reconstruct the accident scene as needed
Take your case to trial if necessary
Try to ensure you are properly compensated for the true value of your bike, especially if you have invested in upgrades or customization
Why the Law Offices of James Scott Farrin to Fight for You?
Here are just a few of the many good reasons to join the James Scott Farrin family:
We will fight for maximum compensation on your behalf. Even if we have to take your case to trial, we will always prioritize your best interests.
We will front all expenses. You should have access to justice even if you're out of work due to another's negligence. There is no out of pocket cost to hire us and no hourly fee.2
We have extensive resources. As one of the largest personal injury firms in North Carolina, we will put our resources to work for you to try to build your case with maximum effectiveness.
We will keep you in the loop throughout the life of your case. See what our clients have to see about our professionalism and courtesy. It is a great priority for us to communicate with clients regularly.
We have attorneys and paralegals who used to work on the insurance defense side. They now use that inside knowledge as they seek maximum compensation for victims who need justice. They're very familiar with the tactics insurance adjusters use, and how to counter them.
We care: We have attorneys, paralegals, and staff who are riders and care passionately about helping fellow bikers.
Our mission is excellence, one client at a time. Since we opened our doors in 1997, we've helped more than 60,000 valued clients recover more than $1.6 billion in much-deserved total compensation.1 Let us fight for you.
You can get a case evaluation from an attorney, absolutely free. We will look at the specifics of your case for you, and there is no obligation to hire us afterwards. You can do it all remotely or you can schedule an in-person appointment at our Wilson office. Call 1-866-900-7078 to speak to a real person, any day and any time.
Practice Areas

Former Personal Injury Client, Online Google Review
They helped us understand what was going on
They helped us understand what was going on, what was needed, [and] what we would do next. They checked in on us to make sure we were okay and that everything was going great outside of just working on the case. 1

Former Car Accident Client, Online Google Review
James Scott Farrin's legal knowledge
James Scott Farrin's legal knowledge, overall concern for me as a client, and professionalism from attorney staff gave me security that I made the right choice in legal counsel! … Their actions allowed me to be worry-free! I truly would recommend them to family and friends any day! 1

Former Car Accident Client, Online Google Review
Thank you all so much for putting my personal needs first
Thank you all so much for putting my personal needs first. Jenny was my lawyer. She was so kind and helpful to me. Mr. Leal helped me finish everything, and he was so caring and kept the conversation going. Thank you all so much! 1
Testimonials do not reference all the feedback the firm has received. Each case is different and must be evaluated on its individual facts. Prior results do not guarantee a similar outcome can be achieved in the future.