Experienced Sanford Car Accident Lawyer
---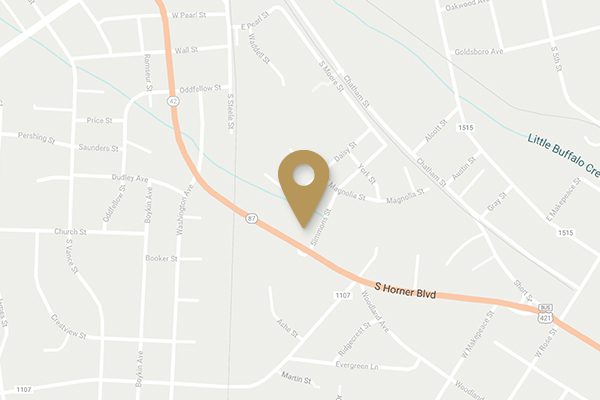 703-B South Horner Boulevard

Sanford, NC 27330
Phone: 919-775-1564
Toll Free: 1-866-900-7078
It could happen to anyone. You're driving along Sanford's roads, and bang! Someone causes a car accident. Worse, you're hurt. Now you have a damaged car, a painful injury, and the shattered remains of a comfortable routine. What can you do to try to get things back to normal?
A Sanford car accident lawyer can help. Not only can we help you find treatment, but we can also handle the stress of your case and deal with the insurance company so you can focus on your health and family.
How Often Do Car Accidents Happen in Sanford?
According to the US Census Bureau, Sanford had a population of 30,261 in 2020. That same year, the North Carolina Department of Transportation (NCDOT) recorded 923 crashes in Sanford. That means that there was one crash for every 33 people in Sanford in 2020. Furthermore, about one of every 73 people were injured in those crashes.
Taking numbers from the same sources, one in every 42 North Carolinians was in an accident in 2020 statewide, and about one in every 99 was injured. According to the numbers, crashes in Sanford happened at an approximately 26% higher rate than the rest of the state! If it happened to you, our car accident attorneys in Sanford are ready to help.
What Shouldn't I Say to a Car Accident Adjuster?
Ideally, you'd say as little as possible. Keep in mind that an adjuster works for the insurance company. That doesn't make them bad, but it does mean that they're not necessarily inclined to write you a giant check. Some insurance companies may try to manipulate interview responses or recorded statements with carefully-worded questions and then use those responses as a basis to deny or reduce their payout.
Here are a few quick tips about communicating with an insurance adjuster:
Be concise and stick to facts. Don't embellish or editorialize.
Be careful with your words. It is easier than you think to cast yourself in a negligent light.
Refer them to your Sanford accident lawyer! In our opinion, this is your best bet – we know how to deal with insurance adjusters and safeguard your best interests.
Should I Take a Settlement After Getting in a Car Accident?
Eventually, maybe. However, in our experience, quick settlement offers are usually far too low to make you whole. Dangling a fast check in front of you could be the insurance company's attempt to get off the hook for a potentially larger amount later on. And once you cash that check, your case is likely closed and a car accident lawyer can't help you anymore.
It is essential to understand the actual costs associated with your car accident injury. It's not just the first couple of medical bills. What if you missed work – and a few paychecks – as a result of the injury? What about future medical needs related to the injury? And what are your pain and suffering worth? These are things that a car accident lawyer in Sanford can help you understand and more accurately estimate. Then you have an idea of what a fair settlement could be.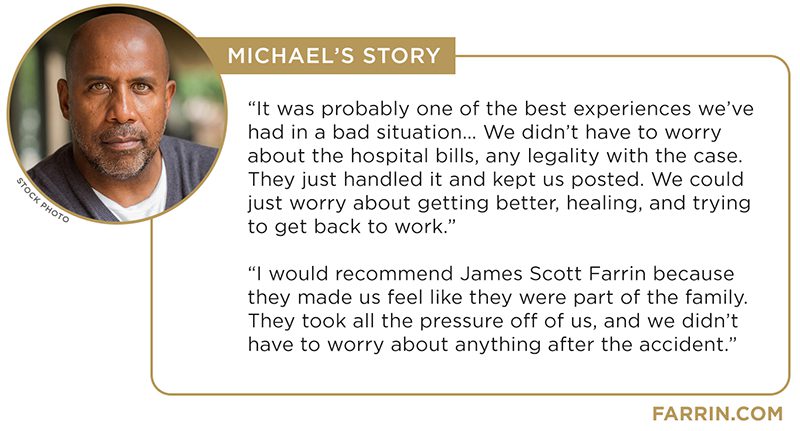 How a Car Accident Lawyer May Be Able to Help
There are many ways a Sanford car accident lawyer can help you after your car accident injury.
An experienced lawyer can more accurately value your claim and make sure you seek the compensation you need to be made whole.
While you focus on your family and recovering from your injury, your lawyer can handle the details, the forms, the objections, and the stress of dealing with the insurance company.
A lawyer will keep track of your case and your medical care and try to make sure you're getting the help you need.
We know how to fight for the maximum possible compensation for you. Were other policies in play? Are there other sources of possible compensation we can seek on your behalf? We strive to leave no stone unturned.
We give control of your case back to you. Too often, injury victims feel helpless facing a big insurance company. You should have the power to decide for yourself and your family, without the fear or doubt that many feel on their own.
Why Hire the Law Offices of James Scott Farrin in Sanford?
We mean business! Since our firm started in 1997, we've recovered a total of more than $1.6 billion for more than 60,000 clients.1 Plus, we work on a contingency fee basis, meaning there's no up-front costs and you don't pay us an attorney's fee unless we collect for you.2
Call us any time at 1-866-900-7078 or contact us online for a free case evaluation. You can also contact our Sanford office for an appointment.
Text Us
Practice Areas

Former Personal Injury Client, Online Google Review
I am pleased and thankful for the excellent service
I am pleased and thankful for the excellent service that I received at the Law Offices of James Scott Farrin, from the beginning to the end. The entire staff was professional and proficient in every way. I would use you again and recommend your office to anyone.1

Former Car Crash Client, Online Google Review
After being pushed around by the adjusters, I decided to contact James Scott Farrin.
After being pushed around by the adjusters, I decided to contact James Scott Farrin...they educated me [about] the process. They not only worked things out to protect me, they also educated me on what could happen in the future. I recommend them to anyone! 1

Former Car Accident Client, Online Google Review
The team was great! They were always there when we needed them, whether it was by text or email. Responses to our questions were very prompt. Hopefully we won't need them again, but we would certainly use them again and refer them to everyone. Thanks to the entire team! 1
Testimonials do not reference all the feedback the firm has received. Each case is different and must be evaluated on its individual facts. Prior results do not guarantee a similar outcome can be achieved in the future.