The Law Offices of James Scott Farrin Serving Wilmington, NC
---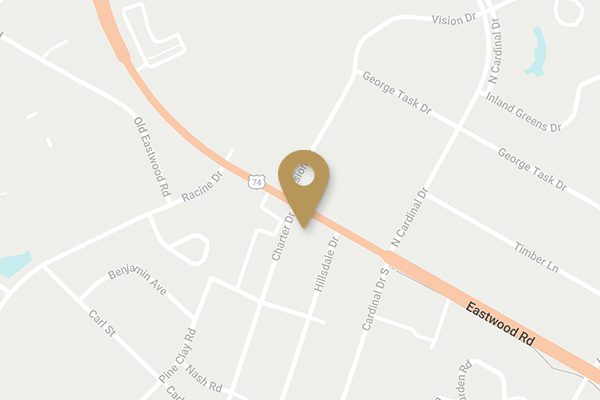 428 Eastwood Road

Wilmington, NC 28403
Phone: 910-830-2733
Toll Free: 1-866-900-7078
From the gorgeous beaches to the majestic Cape Fear River, Wilmington is surrounded by natural features that make it an attractive place to live – and has since its founding more than two hundred years ago.
But, no matter how wonderful a place is, injuries happen. When you're injured by no fault of your own in Wilmington, you want help from an experienced law firm. No matter how you were hurt – car accident, boating accident, workplace injury, medical malpractice, you name it – protect your rights. Call us at 1-866-900-7078 as soon as you can, and let us tell them you mean business.
Personal Injury, Personal Service for Wilmington, NC
The term "personal injury" covers a lot of ground. Maybe you were hurt in a car accident when a negligent driver hit you on College Road or Carolina Beach Road. But there are many other types of personal injury.
Maybe you were hit when a careless driver turned in front of your motorcycle. Or perhaps you were injured by a reckless boat driver in the river or off of one of the area's many beaches. Vehicles need not even be involved in a personal injury. What if you were hurt in a fall because you weren't warned of a trip hazard in one of the many tourist attractions in the area?
When you suffer an injury, it can affect every aspect of your life. Your ability to work and earn a paycheck may be compromised. You have to deal with pain and suffering. The medical bills likely come to you. We think you should be able to focus on recovery. Let our experienced Wilmington, NC personal injury attorneys handle the legal burden for you.
Wilmington Workers' Compensation Attorneys Who Care
It's probably not healthy to imagine the number of ways you might be injured on the job in Wilmington. Maybe a mishap on the job at the GE plant or the manufacturing floor at Corning put you out of commission. Maybe you were in a car crash while driving for work.
For workplace injuries, by law, you may be entitled to workers' compensation. Most employers are required to carry workers' compensation insurance to protect you in the event of an eligible injury. That doesn't mean those insurance carriers are just going to write endless checks for you.
Don't get caught up in the complex law of workers' compensation. Get help. Many of our workers' compensation attorneys are NC State Bar Board Certified Specialists in Workers' Compensation law – which means they know how to navigate the system and fight for your best interests.
Fighting for Social Security Disability Benefits in Wilmington
For many Wilmington-area residents, the Social Security Administration is a source of frustration – and it's not even because of Wilmington's office. Applying for Social Security Disability is often far more complicated than it probably should be, and more than half of applications are denied.
Appealing for Social Security Disability benefits in Wilmington means hearing(s) before Disability judges in either Fayetteville or the North Charleston, SC, office. The Law Offices of James Scott Farrin serves both states in this regard. It's just one more reason to choose our experienced Social Security Disability team to fight for your rights and help you seek compensation.
Get a Free Case Evaluation and Put Our Experienced Wilmington Injury Lawyers on Your Side
If you're injured or hurt and you don't know what to do next, call us anytime, 24/7, at 1-866-900-7078 for a free evaluation of your case. We'll listen to you, gather information, and assist you. We've helped more than 60,000 clients recover more than $1.6 billion in total compensation since 1997.1
Schedule Your Visit to the Law Offices of James Scott Farrin Wilmington Location
Our office is located at:
428 Eastwood Road
Wilmington, NC 28403
Contact the Law Offices of James Scott Farrin for Wilmington
For immediate assistance 24/7, call: 1-866-900-7078
Text Us
Practice Areas

Former Car Accident Client, Online Google Review
I cannot thank you enough
I cannot thank you enough for the assistance at the Law Offices of James Scott Farrin located in Greensboro, NC. Using their legal [experience] and combining their professionalism heightened my expectations throughout the course of my case here. 1

Workers' Comp Client, Google Review1
I want to thank everybody who worked on my case at James Scott Farrin.
I would recommend them to anybody that was ever looking for a lawyer, and I definitely would use them again.

Former Workers' Compensation Client, Online Google Review
I would recommend ANY and EVERYONE
I would recommend ANY and EVERYONE who has unfortunately been injured at their job and been treated unfairly to give JSF a call immediately. I had a very unpopular case, and JSF stepped up to the plate and delivered. I'm beyond ecstatic about my outcome! 1
Testimonials do not reference all the feedback the firm has received. Each case is different and must be evaluated on its individual facts. Prior results do not guarantee a similar outcome can be achieved in the future.