Winston-Salem Motorcycle Accident Lawyers You Can Trust*
---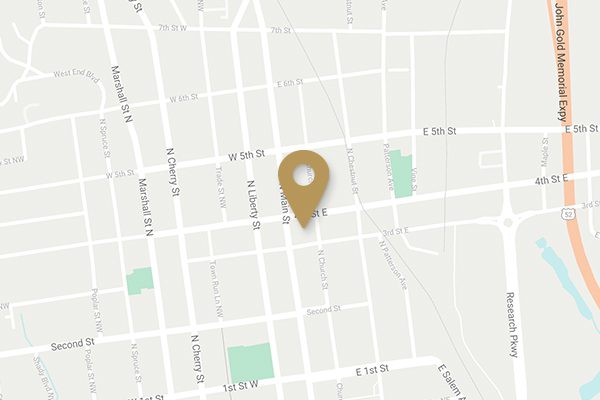 301 N. Main Street
Suite 2409-C
Winston-Salem, NC 27101
Phone: 336-201-9999
Toll Free: 1-866-900-7078
If you ride, you are not alone in Winston-Salem. The city, located in the Piedmont Plateau, has several motorcycle clubs, and the city's fair climate makes riding a year-round activity for many.
And it's not just a pleasurable pastime. People also hit the highways to commute to and from work on their motorcycles. And one of the 25 deadliest highways in the country (Interstate 40) cuts right through Winston-Salem. In Forsyth County, there was an increase in both fatal and nonfatal motorcycle wrecks from 2018 to 2019, with a total of 136 injuries reported in 2019. And motorcycle wreck injuries can be significant.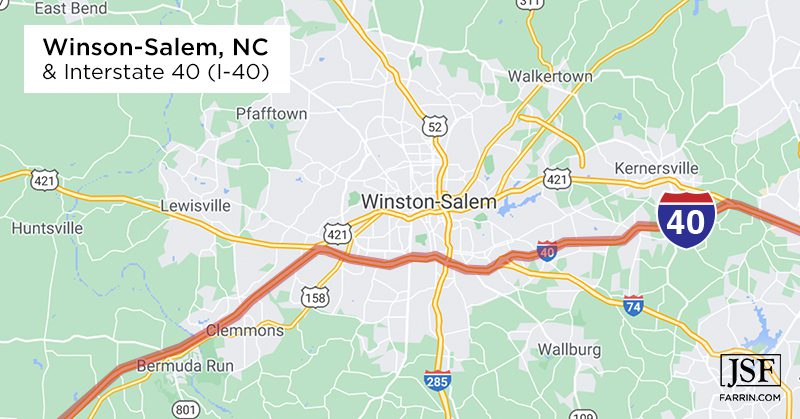 If you ride and have recently been injured in a motorcycle wreck caused by another driver, you don't have to tackle your case alone. The Law Offices of James Scott Farrin has a location in Winston-Salem, and we have helped many bike crash victims since we opened our doors in 1997. Take care of yourself, and let a Winston-Salem motorcycle accident attorney take care of your case. Contact us today for a free case evaluation.
What Laws Regulate Motorcycles in Winston-Salem?
One law for bikers that varies from state to state is whether a motorcyclist is required to wear a helmet. In North Carolina, the law states that a DOT-approved helmet must be worn by drivers and passengers. In addition to this law, there are many other gear-related, equipment-related, and driving-related regulations that can affect the outcome of your case.
As a biker, we encourage you to familiarize yourself with the contents of the Motorcyclists' Handbook published by the North Carolina Department of Transportation. As a motorcycle crash victim, we urge you to seek the counsel of an experienced Winston-Salem motorcycle accident lawyer who knows the laws surrounding motorcycles and how they may apply in your situation.
Can I Get Compensation If I Wasn't Wearing a Motorcycle Helmet?
Your failure to wear a helmet will probably not prevent you from recovering for your injuries if someone else was at-fault in the wreck. The same NC law that requires all riders to wear a helmet states that violation of it shall not automatically be considered contributory negligence.
How Does Contributory Negligence Impact My Motorcycle Accident Case?
North Carolina follows the rule of contributory negligence which states that if you are found to have contributed at all to your motorcycle accident, even just 1%, you may be denied compensation for the injuries you have suffered. Some insurance adjusters may call you right after your wreck and try to establish that you were to blame in some way. We encourage you to call our offices at 1-866-900-7078 before talking to the insurance company to try and avoid saying something that might hurt your case.
How Can a Winston-Salem Motorcycle Accident Lawyer Help Me?
An experienced motorcycle accident attorney can help you understand how specific issues, such as compliance with traffic laws, motor vehicle regulations, medical treatment, and liability may apply in your case. In addition, a lawyer can help investigate your claim by:
Collecting evidence and interviewing any witnesses
Working with accident investigators to reconstruct the accident, as necessary
Speaking with your medical professionals about current and future care
Determining possible liabilities
Identifying potential damages
Seeking and trying to secure sources of potential recovery
Negotiating with insurance adjusters
Preparing for trial, if needed
Read how the information and guidance provided by the Law Offices of James Scott Farrin helped Alex after his motorcycle accident.1
"It gave [me] immediate direction and it also took a lot of the burden [concerning] who to contact and what to do next." – Alex, motorcycle accident victim and client of the Law Offices of James Scott Farrin
Can I Afford a Winston-Salem Motorcycle Accident Attorney?
Simply put: yes. At the Law Offices of James Scott Farrin, we work on a contingency fee basis, which means that we don't collect an attorney's fee unless we recover compensation for you.2 There are no upfront costs. This type of arrangement allows:
Us to help people who don't have the money to retain a lawyer at the beginning of the case
Victims to obtain legal representation without paying an hourly fee
You and your lawyer's interests to be aligned
Speak to an Experienced Winston-Salem Motorcycle Accident Lawyer
You have been injured in a motorcycle wreck, and you should focus on healing. We understand the complexities of motorcycle accident cases, and we want to help you fight for the highest possible compensation for your injuries. And we know insurance companies – we understand their tactics and have experience advocating for our clients' rights. Contact our team at the Law Offices of James Scott Farrin and tell them you mean business!
*by appointment only
Practice Areas

Former Auto Accident Client, Online Google Review
I love James Scott Farrin.
I love James Scott Farrin. I was treated like family. Everyone was loving, understanding, compassionate, and warm. Thank you, Mr. Paul, Mrs. Ann, and Danielle. 1

Former Car Accident Client, Online Google Review
James Scott Farrin's legal knowledge
James Scott Farrin's legal knowledge, overall concern for me as a client, and professionalism from attorney staff gave me security that I made the right choice in legal counsel! … Their actions allowed me to be worry-free! I truly would recommend them to family and friends any day! 1

Repeat James Scott Farrin Client, Online Google Review
This is my third time using them!
This is my third time using them! 1
Testimonials do not reference all the feedback the firm has received. Each case is different and must be evaluated on its individual facts. Prior results do not guarantee a similar outcome can be achieved in the future.