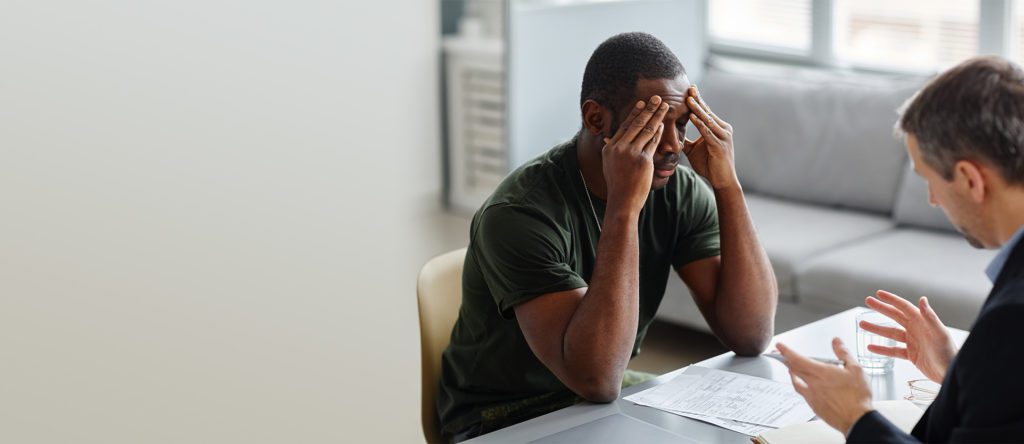 You Can Now Seek Compensation for Camp Lejeune Diseases
If you lived, worked, or trained at Camp Lejeune between August 1953 and December 1987, you may been exposed to contaminated water that is linked to cancer and other diseases. We want to help you fight for justice.
DEFECTIVE DRUGS & PRODUCTS OVERVIEW
Why It Is Important to Hire an Attorney for Your Camp Lejeune Case
While the government now accepts responsibility for the harms that the Camp Lejeune water contamination caused, filing a claim for just compensation can be complicated and confusing. An experienced attorney can help you throughout this process by building your case, filing your claim, and fighting for compensation.
If your claim is denied or you feel that the government's compensation offer is not fair, the next step in the fight for fair compensation can be filing a lawsuit. It's better to have an attorney at the start of the process since any mistakes made on the initial claim can affect the offer or later lawsuit.
Our goal is to improve your chances of receiving fair compensation from the government for developing disease due to exposure to the contaminated water at Camp Lejeune.
Will the Government Give You Fair Compensation?
It's risky to assume that the government will be able to compensate everyone fully. Even when liability is acknowledged, you may need to fight for fair compensation.
For instance, as our firm continues to pursue claims against 3M for defective earplugs it produced for military personnel, we regularly encounter problems with the government failing to release records in a complete and timely fashion. The same issues are likely to arise with Camp Lejeune claims given that thousands of veterans and their family members are expected to file claims.
Why leave anything to chance? An attorney can help you build an effective and thorough account of the harms you suffered and can handle filing your claim – on time and accurately. We are helping other clients build their cases, let us help you, too.
Our firm works on a contingency fee basis, which means there are no upfront costs, and we collect a percentage of the total recovery only if we are able to obtain one for you.2 This incentivizes us to fight for as much as possible, as quickly as possible for each of our Camp Lejeune clients.
What Can an Attorney Do to Help Your Camp Lejeune Claim?
If you or a loved one lived, worked, or trained at Camp Lejeune between 1953 and 1987, you may have developed cancer or another serious illness as a result of drinking, bathing, and using the dangerously toxic water. To strengthen your case, the Law Offices of James Scott Farrin can help you with:
Determining if you or a loved one is eligible for compensation – Listening to your stories, verifying dates and records, and searching for evidence that proves time spent at Camp Lejeune and exposure to the contaminated water for at least 30 days between August 1, 1953 and December 31, 1987 
Gathering relevant information to support claims – Speaking with doctors and other specialists to collect medical records and any evidence that indicates that you or your loved one's illness was caused by exposure to Camp Lejeune's contaminated water
Identifying compensation considerations – Analyzing factors that should be considered in seeking compensation, such as pain and suffering, lost income, and medical expenses
Providing organization and guidance – Adhering to deadlines, accurately completing and filing paperwork, and answering your questions, such as how the claim could affect VA or Social Security Disability benefits
Filing claims – Filing claims in the U.S. District Court for the Eastern District of North Carolina within the statute of limitations
Negotiating a settlement – Presenting the case to the government attorneys and fighting for the maximum potential compensation on your behalf
Taking the case to trial if necessary – Representing your interests at trial if you or your loved one did not receive a fair settlement
How Long Do You Have to File a Claim?
The deadline is two years to file a Camp Lejeune water contamination claim. The clock started ticking when the Honoring Our PACT Act of 2022 was signed by President Biden on August 10, 2022.
While two years may sound like a long time, we urge all victims to consult with an attorney immediately. It takes time to build your case, interview doctors, gather evidence of your time at Camp Lejeune, and prepare for trial, if necessary.
Call us today at 1-866-900-7078 for a free case evaluation.

Can the Law Offices of James Scott Farrin Help You With Your Camp Lejeune Claim?
Yes, we believe we can. We are helping many Camp Lejeune clients already, and we'd like to help you, too.
In addition to the strict filing deadline, the Honoring Our PACT Act of 2022 also requires that claims be filed in the U.S. District Court for the Eastern District of North Carolina. The Law Offices of James Scott Farrin has several offices and experienced trial attorneys admitted to practice in the U.S. District Court for the Eastern District of North Carolina. Our lead Camp Lejeune attorney, Gary Jackson, has served as counsel in hundreds of cases in federal and state court throughout his 42 years of practice.
Our experienced attorneys have a strong record fighting the government on behalf of those suffering injury and discrimination. Notably, our firm led one of the nation's largest civil rights cases, which ended in a $1.25 billion settlement to 18,000+ African-American farmers who suffered discrimination by the USDA.3
It's time to put the James Scott Farrin Advantage to work for you. Contact us today for a free Camp Lejeune water contamination case evaluation.
3Each case is unique and must be evaluated on its own merits. Prior results do not guarantee a similar outcome. Re Black Farmers Discrimination Litigation, the Law Offices of James Scott Farrin led a team of firms to recover $1.25 billion for African-American farmers from the U. S. government for discrimination.
Text Us