"I will listen to clients and represent them with integrity and honesty – just as if they were my own family."
- Bradley Anderton
bradley.anderton@farrin.com
Served as an Assistant District Attorney of the 15th District of North Carolina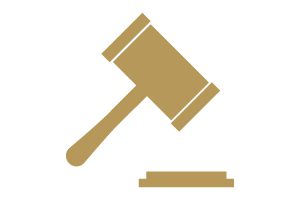 Provided 100+ hours of legal representation for indigent juveniles and incarcerated adults while in law school
Received the Gressman-Pollitt Award for Outstanding Oral Advocacy at UNC School of Law
Attorney Bradley Anderton
---
Bradley Anderton joined the Law Offices of James Scott Farrin in 2022 to seek justice and be a voice for those who cannot speak for themselves.
The drive to become a lawyer was instilled early in Bradley. In his teen years, he recognized that his innate desire to help people, coupled with his work ethic, could be a compelling combination in the field of law. He was a hard-working and talented student, and he graduated, summa cum laude, from North Carolina State University's University Honors Program before driving west on I-40 to attend the University of North Carolina School of Law.
In law school, Bradley honed his oratory skills and won the Gressman-Pollitt Award for Outstanding Oral Advocacy. In addition to his law school workload, he provided more than 100 hours of legal representation for indigent juveniles and incarcerated adults as a Juvenile Justice Clinic student attorney. Upon graduation, he accepted the position of Assistant District Attorney of the 15th Prosecutorial District of North Carolina, and he headed east to prosecute criminals and promote justice for the people of Bladen, Brunswick, and Columbus counties.
Promoting Justice Through Fair and Equal Prosecution
As an Assistant District Attorney, Bradley managed the criminal district court caseload of Columbus County. He handled the county's traffic violations, misdemeanors, juvenile court cases, probation court cases, and domestic violence court cases, while coordinating efforts with law enforcement and community partners to seek justice. He tried hundreds of cases in court, mostly impaired driving cases (interspersed with domestic violence cases), and he relies on this experience when working with the firm's car accident and DWI victim clients.
"I have had many impactful cases, but none more so than the misdemeanor death by motor vehicle cases I have prosecuted. It is incredibly difficult when someone has lost a loved one, but representing a family's interests and the community's interests and giving people closure during such a difficult time is powerful. While there were a lot of tears and emotions, in each of these cases, it really felt like justice was being done." 1
Bradley's experience as an Assistant District Attorney included arguing cases at trial in state district and superior court and negotiating over plea arrangements with defense counsel. An affable person who makes an effort to get along with everyone, he prioritizes treating others with respect and has found that this can have an effect in the courtroom, in the office, and in client relationships.
Finding His Way to Farrin
Bradley enjoys the human interaction and storytelling aspects of law. He remembers thinking law school felt impersonal at times because the coursework focused primarily on studying cases and theory. So, he ventured outside the classroom to act as Teen Court mentor which provided him the opportunity to work with at-risk youth and introduce them to the legal system and the possibility of second chances. As an Assistant DA, he continued volunteering with Teen Courts in Brunswick and Columbus Counties and was proud to serve as a role model to several aspiring teens wanting to change the direction of their lives.
In 2022, Bradley decided to make a career change. He had grown tired of watching the criminal justice system beat people down with fines and fees and decided it was time "to stand up for the little guy instead of prosecuting him." He was in court, on average, five days a week as an Assistant DA, and now he uses his prosecutorial skills to fight for the rights of victims at the Law Offices of James Scott Farrin. Bradley also serves as a member of the North Carolina Advocates for Justice, working with the Auto Torts and Premises Liability Section.
When asked what brought him to James Scott Farrin, Bradley laughingly refers to the firm's famous television commercials and "tell them you mean business" tagline. As a teen, he remembers seeing the commercials and assuming that everybody knew that James Scott Farrin was "the big leagues" and that the firm stood up for people who needed help. When researching private practice, it was the first firm that came to his mind, and his research and interviews confirmed what he thought – it was the place for him.
Attorney Paul Dickinson comments on Bradley's natural fit with the firm's work culture.

"Bradley has a client-first mentality that matches our overall goal to treat every client like family. He is a dedicated and skillful advocate for his clients who can connect with them, as well as try to influence juries, by using his excellent communication skills."
Bradley's Backstory
Bradley was born in Birmingham, England and moved with his family to North Carolina when he was thirteen. In 2016, he proudly became a U.S. citizen, and he currently maintains dual citizenship status. Bradley spent his teen years living in Wake Forest, and he attended college at nearby North Carolina State University in Raleigh.
"I think it is powerful to be able to stand up for a person and say, 'I am here to help you.'"
When asked what attracted him to law as a career choice, Bradley points to an early interest in politics and public policy. He remembers noticing, both in the U.K. and the U.S., that the leaders in these fields and in the community all seemed to have law degrees. While his interest in becoming a politician waned, his interest in public policy morphed into an interest in the law.  And he saw how being an attorney would enable him to have a direct impact on people.
After obtaining his law degree from UNC School of Law in Chapel Hill, Bradley moved to Southport for his work as an Assistant District Attorney. He currently lives in Charlotte and works from the James Scott Farrin office in the Queen City.
"I draw inspiration from music, nature, and sports and love taking a deep dive into all kinds of things."
In his spare time, Bradley has many interests that keep him busy. As a nod to his early years growing up in England, he vows to be a committed and lifelong Birmingham City Football Club supporter. He enjoys other sports and backpacking, as well, and is currently a "jiu-jitsu fanatic." Musically, he relaxes playing bass and guitar, but his great pastime passion is film. A self-proclaimed "film nut," Bradley hits the movie theater regularly to decompress.
Read More
---
Former Car Crash Client, Online Google Review
The workers at JSF are AMAZING!
The workers at JSF are AMAZING! They keep you updated on everything going on with your case, and they answer any questions that you might have. They are very friendly and open people to work with. I will be recommending people to them in the future. 1
Former Automobile Accident Client, Online Google Review
I love the staff at James Scott Farrin.
I love the staff at James Scott Farrin. They are organized, nice, [and] friendly, and they seem to be very family-oriented. I've just recently referred another client to them because I know they will take care of her. 1
For legal reasons and client confidentiality, reviews have been slightly edited to remove identifying information and correct typos.