"I think my greatest strength is empathy. My clients know that I care about them and their situations, and that I will work hard for them."
- Ken Sack
ken.sack@farrin.com
Represented the NCDOT in eminent domain proceedings as an NCDOJ attorney
Has 20+ years as an attorney, 10 of which have been in eminent domain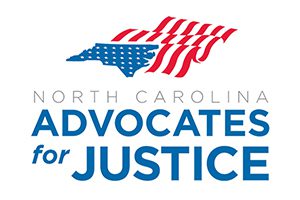 Former Chair of the NCAJ Legislative & Judicial Committees, Eminent Domain
Attorney Ken Sack
---
After practicing law for 20 years, Ken Sack brought his considerable talents, determination, and work experience to the eminent domain practice of the Law Offices of James Scott Farrin in 2021.
In 2010, he joined the North Carolina Department of Justice representing the North Carolina Department of Transportation (NCDOT), first in highway construction litigation, where his focus was on the back end of the highway construction process, and then in condemnation proceedings, where his focus was on the front end of the construction process. After a while, Ken started to question whether property owners were being treated fairly and wondered if perhaps he could use his skills to represent them.
Clients Matter
"I fight hard for my clients, take time to explain things to them, and make sure they know the advantages and disadvantages of different strategies. I want them to feel invested in the work I do on their behalf."
Ken left the NCDOT to fight for the rights of property owners in 2018, and he never turned back. He especially enjoys working one-on-one with clients in the pre-litigation phase of their cases. Many times he has identified future potential damages that could be caused by the taking that the property owner would likely never consider – and this kind of knowledge helps him when he's negotiating settlements.
Ken cares about his clients, and he's doesn't like seeing people get taken advantage of. He has been involved in cases where "the other side" apparently didn't disclose higher appraisals, and he used his experience and determination to fight these tactics. Because clients matter.
Why You Want Ken Sack on Your Side
"I am New York born and raised. If I get knocked down, I get back up and come back even stronger."
Proud of his New York roots, Ken attributes much of his determination and fight to his childhood where he learned to stand up for himself and others. Coupled with this desire to "do what's right" is what Ken claims to be his greatest strength: his empathy. He understands that the first time many people learn of the concept of eminent domain is when they are contacted by the NCDOT informing them that their property will be taken. They might not know their legal rights, or what to do next. Ken lets his clients know that he cares about their situation and takes his time to explain the process and alternative strategies with them.
From an early age, Ken decided that he would always try to be more prepared than his competition. Throughout his legal career, he has always been willing to go the extra mile to make sure that he was in command of the facts. He enjoys that eminent domain is somewhat of a niche field practiced by very few attorneys, and his experience with the NCDOT allows him to see issues from the government's perspective as well as the property owner's. Care and respect characterizes his approach to all.
"I would like to be known as a zealous advocate, but also as someone who treats my adversaries, court personnel, and others with respect."
Here to Stay
Ken came to North Carolina in 2004 with his wife, daughter, and son and has never looked back. He has been involved in various volunteer efforts with the Town of Morrisville – ranging from public safety and land use planning committees to the Planning and Zoning Board. Outside of the office, he spends time reading, playing chess, cooking, and enjoying his family.
Read More
---
Former Car Crash Client, Online Google Review
The workers at JSF are AMAZING!
The workers at JSF are AMAZING! They keep you updated on everything going on with your case, and they answer any questions that you might have. They are very friendly and open people to work with. I will be recommending people to them in the future. 1
Former Automobile Accident Client, Online Google Review
I love the staff at James Scott Farrin.
I love the staff at James Scott Farrin. They are organized, nice, [and] friendly, and they seem to be very family-oriented. I've just recently referred another client to them because I know they will take care of her. 1
For legal reasons and client confidentiality, reviews have been slightly edited to remove identifying information and correct typos.