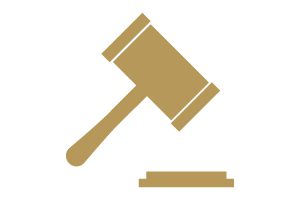 Gained trial experience through the Critical Race Lawyering Civil Rights Clinic
Taught for two years in North Carolina for Teach For America
Served as President of the Black Law Students Association, Chair of the SBA Multicultural and Diversity Committee, and Online Editor of the North Carolina Civil Rights Law Review in law school
Attorney Christina C. Hubbard
---
Christina Hubbard joined the litigation department of the Law Offices of James Scott Farrin in 2023, where she represents a wide variety of clients, including car accident victims, personal injury victims, and more.
She received her undergraduate degree from the University of Oklahoma, earning a B.A. in Political Science and studying abroad in Belize. Christina applied and was accepted to law school at OU – but she needed to help others with something else first.
Be the Change You Want to See
After college, Christina signed on with Teach For America. She'd watched policymakers with no education experience make policy that just didn't work for educators. With family in North Carolina, she chose to fulfill her Teach For America years here, and moved to the state to begin teaching. Once there, she fell in love with North Carolina and learned valuable lessons from being a teacher.
"Teaching taught me a lot about patience, how to cater to individual needs, and how to work within a larger system. That experience helps me connect with clients, understand what they need, and become their advocate."
After teaching children for two years, Christina enrolled in the University of North Carolina School of Law with one goal in mind: to be an attorney who fights for regular people.
"I grew up knowing that I wanted to become a lawyer. I always felt the desire to fight for people and not entities. I always wanted to be a plaintiffs' lawyer."
Transformative Experience – Advocating for Justice
During law school, Christina served as President of the Black Law Students Association, Online Editor of the North Carolina Civil Rights Law Review, and Committee Chair of the SBA Multicultural and Diversity Committee. She gained trial experience serving with the Critical Race Lawyering Civil Rights Clinic, and the way forward for Christina became even clearer. She would help people fight for their rights, no matter what powerful system or entity they might be facing.
Protecting the Rights of Those in Need
Now with the litigation team at James Scott Farrin, Christina works with clients who are facing large opponents and life-altering injustices and doing what she was meant to do: advocating for those in need.
When she's not championing clients' cases, Christina is an avid reader and world traveler – with four continents down and three to go. She's also caught the photography bug and totes her camera along on every trip. Back at home, she volunteers with her local food bank.