"What keeps me excited about the practice of law on a daily basis is looking for that unique aspect in each case."
- J. Gabe Talton
gabe.talton@farrin.com
Received a North Carolina Lawyers Weekly "Emerging Legal Leader Award,"3 2011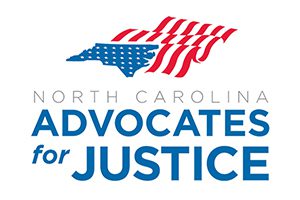 NCAJ Order of Service Award Recipient, 2010, 2014, 2017, and 2018
North Carolina Commission on Racial & Ethnic Disparities in the Criminal Justice System Member, 2013-2020
Attorney J. Gabe Talton (Partner)
---
Gabe Talton joined the Law Offices of James Scott Farrin in 2015, handling personal injury cases. He is a Partner at the firm.
Prior to joining the firm, Gabe represented personal injury, workers' compensation, and employment clients for more than 10 years. He also represented numerous Moral Monday cases pro bono. An attorney by day, and a detective at heart, Gabe enjoys trying to find that needle in a haystack that can mean the difference in winning a case or losing it.
"What keeps me excited about the practice of law on a daily basis is looking for that unique aspect in each case. Sometimes it is a witness statement the police did not take. Sometimes it's a medical diagnosis which was underdiagnosed by the doctors. Sometimes it's a wrinkle in the law the other side missed. What makes my practice engaging is looking for that unique aspect on every case."
Gabe earned his J.D. from Rutgers Law School, where he was a Marshal Brennan Fellow. He earned his B.S. from North Carolina State University with a major in History and a minor in Spanish.
"I consider weaving our Spanish-speaking Americans into the fabric of our society to be my life's work. While I minored in Spanish at school, I really learned to speak Spanish waiting tables in college, working with farm workers, and serving as a Miami Public Defender. I always wanted to travel to Latin America. But at some point, I realized that Latin America had traveled to me! I have worked with university-educated professionals who moved to the U.S. to retire with family, and Native Americans from southern Mexico with no formal education. Spanish has opened so many doors for me to see others' life experiences."
Gabe was named a North Carolina Lawyers Weekly Emerging Legal Leader in 2011,5 and received the North Carolina Advocates for Justice Order of Service award in 2010, 2014, 2017, and 2018. He completed another three-year term on the NCAJ Board of Governors through 2020, as well as serving as communications chair of the NCAJ's Auto Torts section, and was vice chair of the NCAJ Immigration Section for 2018.
He was appointed to serve on the GoTriangle Transit Advisory Committee, and is a member of the North Carolina Advocates for Justice, North Carolina Commission on Racial and Ethnic Disparities in the Criminal Justice System, North Carolina Bar Association, and North Carolina State Bar. The North Carolina Bar Association awarded Gabe a Citizen Lawyer Award in 2020 for his volunteer efforts with "worthy community or civic causes to improve the quality of life of those in their local or statewide communities."
Read More
---
Former Automobile Accident Client, Online Google Review
Thanks to Gabe Talton and Heather Dingee who did an amazing job communicating with me through this entire process. I would definitely recommend this firm! 1
Former Auto Accident Client, Online Google Review
I was very happy with the services received from James Scott Farrin.
I was very happy with the services received from James Scott Farrin. [The] legal team was very professional and responsive to any questions that I had. 1
For legal reasons and client confidentiality, reviews have been slightly edited to remove identifying information and correct typos.
5For information regarding the standards for inclusion in the North Carolina Lawyer's Weekly 'Leaders in the Law,' visit nclawyersweekly.com.